Everything turns to shiite when infidels allow Mohammedan headbangers to rule over them.
Within the memory of some living today, Britain fought off the Nazi war machine. Then it rejected its heritage, abandoned self-respect, and embraced moonbattery. Currently, it is undergoing conquest by illiterate Third World savages. Here's  some war footage from the battle front.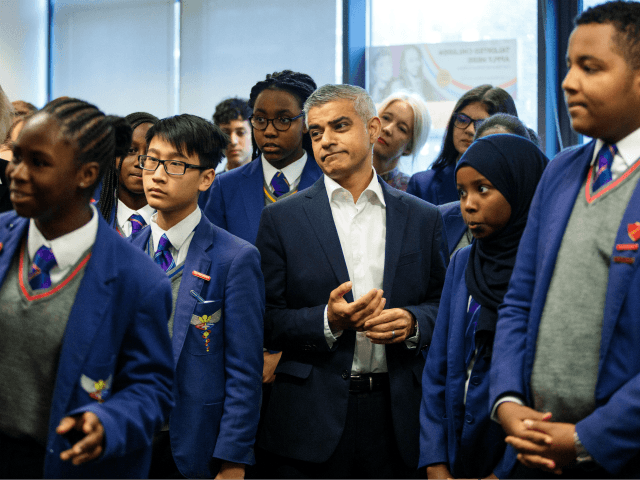 by JACK MONTGOMERY
The head of a leading knife crime charity has predicted that violence in Sadiq Khan's London will get worse before it gets better, as a crime wave in the capital claimed its eighth life in seven days.
Since March 14th, five people have been stabbed to death in the British capital, one shot dead, and one shot and stabbed, the Evening Standard reports.
"I think what we have just seen in the last 24 or 48 hours confirms that we are in a crisis in relation to the amount of crime – and, sadly, there is no quick fix for this," observed Patrick Green, CEO of the Ben Kinsella Trust, which is named after a 16-year-old teen who was stabbed to death by three black youths after they decided one of his friends had given them a funny look.
"I fear we have not seen the last of this sort of violence," Green said.
Related news:
"It takes time for people to change their mindsets, it takes time for us to change those views and it takes time for the money to work – that is why we will see this problem get worse before it gets better."
Related:
The knife crime epidemic sweeping London has been exacerbated in part by Mayor Sadiq Khan pressuring police constables to drastically cut back the use of stop-and-search, which he believed was upsetting non-white ethnic groups.
The shocking rise in stabbings and other violent crimes since the policy was implemented has forced the Labour politician into a dramatic u-turn, however.
Khan has also made a show of setting aside £1.4 million for anti-knife crime projects — although this is less than the £1.7 million he allocated for the creation of an "online hate crime" hub, and far less than the £6 million set aside for special bus driver toilets or the £34 million set aside for green projects.
Some of the anti-knife crime funding is being deployed questionably, including thousands of pounds for a Somali Islamic centre.
Related news:
London Mayor Sadiq Khan has unveiled a £1.4m fund to tackle knife crime, boasting of a £6,400 award to a London Islamic Centre while maintaining that his budget doesn't allow him to hire more police.
The announcement this week revealed the Mayor plans to give the tax payer funded Croydon Black and Minority Ethnic Forum £49,736 to "deliver training and support to five grassroots organisations who provide activities for people affected by knife crime in Croydon". The programme is said to reach "at least 60 people".
The Somali Relief and Islamic cultural centre — which shares an address with the Learner's Academy — will receive £6,337 "to deliver five community consultation events for 100 Somali parents and young people in Southwark to raise awareness of knife crime".