Conservative Activists Martin Sellner and Brittany Pettibone Detained in UK
In increasingly totalitarian Britain, you can be arrested for attempted speech:
Austrian activist Martin Sellner of Génération Identitaire and his girlfriend, American author and YouTuber Brittany Pettibone, have been detained by airport police in England for nearly three days.
Sellner was on his way to give a speech that authorities say would cause "tension among local communities and possibly incite hatred."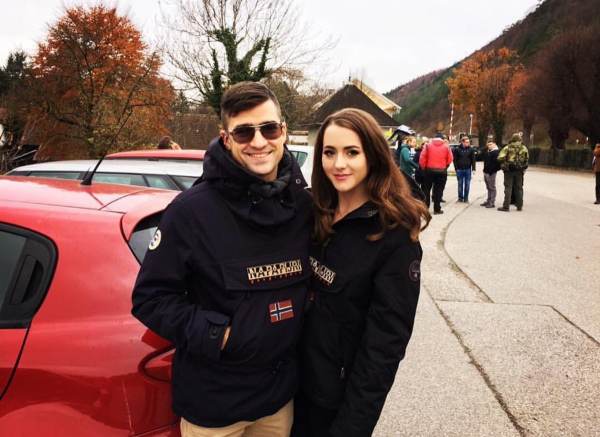 Brittany Pettibone & Martin Sellner are being held in a detention centre in London. They have been there for 2 days and don't know when they will be allowed to leave. The immigration officer told Brittany she was being detained for 'planning to meet Tommy Robinson, an extremist"
"Yesterday, Martin Sellner and Brittany Pettibone were detained by the UK Government and effectively declared political dissidents. The government has decided that Martin's talk about free speech is too dangerous to be heard.  Activists will be reading his speech at Speakers' Corner at noon tomorrow in his stead. We can't allow either the far left or the government to silence us," a statement from the British GI chapter read.
Sellner frequently speaks out about the dangers of European nations taking in migrants Mohammedans. He was supposed to be addressing the issue at Speakers' Corner in Hyde Park on Sunday.
– The UK police detained @BrittPettibone and @Martin_Sellner at the airport because they were worried the speech on speaker's corner would cause rioting
– They were detained in separate cells
– They are being sent back to Austria by tomorrow
Update:
BREAKING: Tommy Robinson was just attacked by far-left thugs in London. Camera woman (Lucy Brown) thrown on the floor and kicked in the head. Cameraman attacked. Microphones & cameras smashed. Police everywhere. Full video coming tonight on Tommy's youtube channel.