Media reporting that "Labor is divided on boat arrivals".
In fact, they are remarkably united: 90% of the Caucus believes in ending offshore processing. Bill Shorten believes in open borders ("humane treatment of refugees") but is only saying otherwise for electoral reasons.
Rules are for little people. That attitude is infuriatingly pervasive throughout Australia's political elite, which holds our people to the absolute letter of the law while themselves treating certain regulations with little or no regard.
Mohammedans misbehavin' badly:
Salim Mehajer's sister Zenah Osman has been struck-off as a lawyer over serious misconduct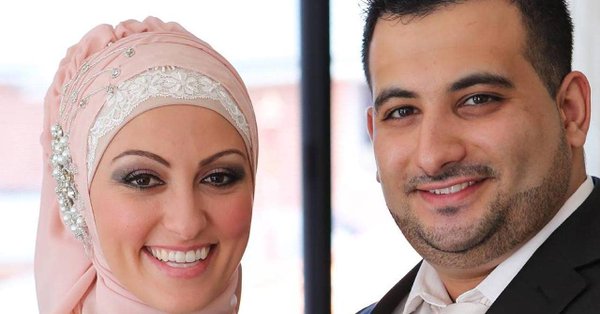 Salim Mehajer's solicitor sister Zenah Osman has been struck off the roll of lawyers for attempting to mislead the Federal Court, in the latest legal drama to befall the Mehajer family.
Some Vital Statistics
Monaco on the left has an area of 4 km². Gaza, shown to the right, has a land area is 365 km². Both have a Mediterranean sea front. Gaza apparently has an area similar to that of Greater Detroit, which has a population of 4.3 million. Gaza has a population of around 2 million. Monaco is where the rich and famous seem to congregate. Detroit produces cars and is known for its music.
Gaza does not produce a thing other than terrorists who have but one ambition, to kill Jews.
So the question is why does the left, along with our ABC, support Hamas' ambitions to invade and kill Israelis? Why doesn't Gaza make an effort to be just like Monaco, or if not Monaco, perhaps Detroit? More pertinent to us, why doesn't the ABC grow up? On this last question, see Janet Albrechtsen and Sharri Markson, both via Andrew Bolt.
Peter Dutton says Labor border policy would attract boats headed to Europe
You bet it would. You can bet your last dollar that we would be overrun in no time.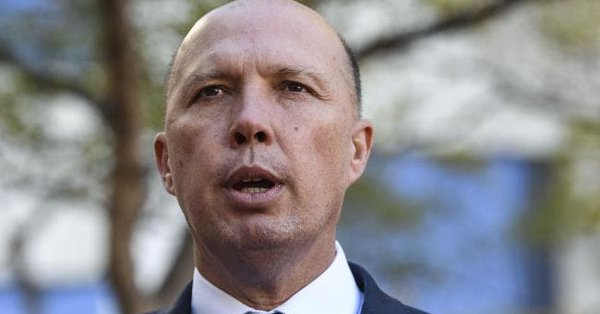 Peter Dutton has warned that the weakening of border protection policy under Labor and the Greens could create a pull factor strong enough to attract migrants currently heading across the Mediterranean to Europe to Australia.
The Home Affairs Minister hit out at Labor MP Ged Kearney, who this week accused the government of vilifying the migrant community through "racist dog-whistling", labelling the bipartisan policy on asylum seekers "shameful".
In other news:
"If a Labor government was elected, to get things through the Senate they will need the Greens to support it, and … the Greens are even crazier than Ged Kearney as I say on some of this, because they just have open borders," Mr Dutton told 2GB.
"They see no problem with tens of thousands, hundreds of thousands of people streaming across from Indonesia, from Sri Lanka or Vietnam each year, and that is just a recipe for disaster and deaths and sea, and you would start to see people I think being drawn out of those that are heading across the Mediterranean into Europe now, I think you'd see a pull factor from some of those people as well."
Mr Dutton said Ms Kearney wasn't just talking about him, but about all Australians, when she accused him of "racist dog-whistling".
"All Australians I think support strong border protection, strong policies which keep our country safe and at the moment Ged Kearney's speaking like she's somebody straight out of the Greens party and I think Bill Shorten has a real leadership deficiency here if he can't rule these people in, then she needs to be disciplined, and at the moment it seems she's been given a licence to make some of these crazy comments as opposed to putting a lid on it," he said.
Mr Dutton said Labor would unwind border protection policies if they got into government.
"We've all watched this movie before," he said.
"This is exactly what happened when Kevin Rudd came to government in 2007. There were four people in detention when John Howard left office, including no children, and we had 50,000 people arrive on 800 boats and 1200 drowned at sea, and they opened 17 detention centres, and in government Labor just can't hold it together because a majority of their party room now believe that they can lie their way through an election, but when they get into government the expectation is they'll unwind the policy and that the boats will start again."
Refugee lawyer David Manne condemned Australia's offshore detention policy after a Rohingya refugee died in a road incident on Manus Island.
"This is a completely unacceptable form of inhumanity where people have been subjected for years on end to being in conditions of human warehousing when there are solutions that could be drawn upon by government every day of the week, and one of those is to evacuate these men, most of whom have been judged to be refugees," Mr Manne said.
"These men have been subjected to such terrible suffering and despair, and there is a simple solution. New Zealand's offered to resettle some of these men year after year."
Mr Dutton slammed Mr Manne as a "self-promoter".
"Let's call these people out. I mean they love to hear the sound of their own voice, they love to see their name in print," he said. "In the end they are basically advocating a policy of the Greens, of open borders.
"If you bring people to New Zealand now, and we saw this, this is evidenced in the vessel of 131 people that was departing from Malaysia only a few weeks ago, a steel-hulled vessel, it was marketed to the people on that vessel that it was going to New Zealand.
"New Zealand is the only country in the world that has a visa on arrival arrangement into Australia, so if you're coming out of London, if you're coming out of Paris, if you're coming out of wherever it might be in the world, except New Zealand, if you're coming out of any country and you want to come into Australia you need to get a visa before you hop on the plane.
"If you're coming out of Auckland or Wellington you can buy your ticket from Qantas or Virgin or Air New Zealand, hop on the plane, and it's an automatic visa granted to you electronically on your arrival into Sydney or Melbourne or Brisbane, wherever it might be."