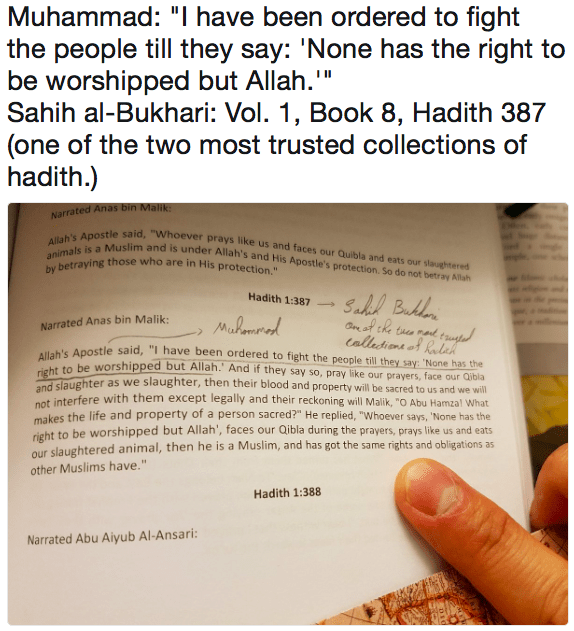 In other news:
More of the wonders of Muslim immigration. Jews in Belgium (and France and Sweden and Denmark and Germany, et al) won't wear religious symbols in public because it's simply too dangerous: physical assaults on Jews by Muslim migrants have become so common that Belgian TV tried for three weeks to find a Jew who would wear a kippah in public, and couldn't. Yet still the EU demands European countries import these vicious Jew-haters. The EU is threatening fines for countries failing to take in more Muslim migrants. Apparently they mean to finish the job Hitler started.
Belgian TV cannot find a single Jew to agree to wear a yarmulke in public
The Jewish community is so frightened of Jew-haters that literally none of them would agree to publicly wear the most basic and unobtrusive of Jewish symbols. – Geller Report
More of the same:
Rape gangs are ruling the streets of Germany, refusing to assimilate, and it's spreading throughout Europe. Will Europe's problems come to America? Michelle Malkin Investigates.
Depicting Jews – and sometimes also Zionists – as "the descendants of apes and pigs" is extremely widespread today in public discourse in the Arab and Islamic worlds.
WHERE IS THE LIBERAL OUTRAGE?
Based on Koranic Verses, Interpretations, and Traditions, Muslim Clerics State: The Jews Are the Descendants of Apes, Pigs, And Other Animals--MEMRI.ORG
Turkish Newspaper Prints Antisemitic Cartoons Depicting Jews As Vampires, Vultures, And Butchers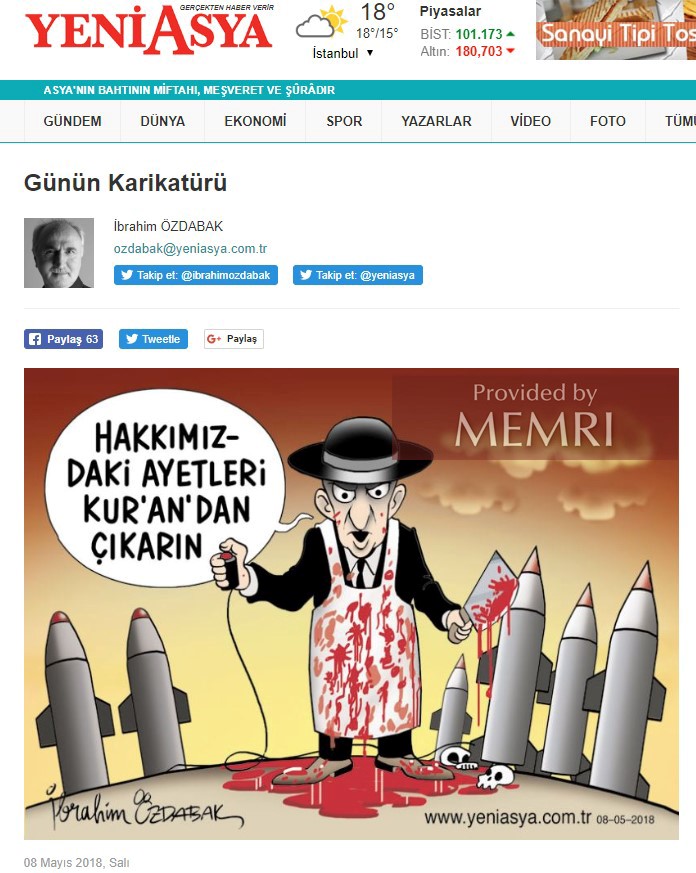 İbrahim Özdabak is a Turkish cartoonist whose personal website includes cartoons dating back to 2005 covering many subjects relevant to Turkish society and politics.[1] Many of his cartoons have antisemitic themes, depicting Jews as blood-soaked butchers, vultures circling over Palestinian land, and vampires drinking Palestinian blood. These cartoons present the same images of Jews as those circulated in the antisemitic tabloid Der Stürmer and other Nazi-era publications.