"Don't rape" is apparently a "European cultural code". Why are we importing this? What exactly is in it for us?
Do asylum seekers from the Middle East and Africa need classes to understand European 'cultural codes' around rape and domestic violence?
… one of the few Muslim grooming rape gang trials to be reported as the case proceeded probably because this was prosecuted as a sole defendant, and because his defence was deemed 'newsworthy' A 35-year-old man from Rotherham has been found guilty of sexually
…Read More…from the local Yorkshire newspaper the Star,
Rape is allowed, but being a rape victim is not
An Islamist rebel administration A bunch of Mohammedan savages in Somalia has had a 13-year-old girl stoned to death for adultery after the child's father reported that she was raped by three men.
Wow, how did that come about?
Slowly, ever so slowly, Hussein Obama's treachery is being revealed:
Hussein Obama, the gift that keeps on giving…
Obama Admin Secretly Tried to Let Iran Convert $5.7 Billion Through U.S. Banks – Breitbart
Zaky Mallah 'detained in Singapore'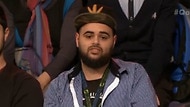 Former terror suspect Zaky Mallah has reportedly been detained after flying to Singapore.
"They asked me a lot of questions about my history, my dealings with the Australian government, ASIO, my trip to Turkey, Syria," Mallah told Seven.
He was interrogated for five hours after landing in the country on Tuesday night, and would be deported.
Nasty PuffHo tards: