The German Chancellor's proposals for EU reform seem to bear a striking resemblance to some of those laid out by George Soros last week in a speech entitled "How to Save Europe".
Soros doesn't want to save  Europe. Not the Europe  of nation states. He wants to save the EUSSR NWO project, the Brussels den of communists, thieves & freeloaders, a cabal of unelected megalomaniacs who  will dismantle the nation states and work towards Islamisation.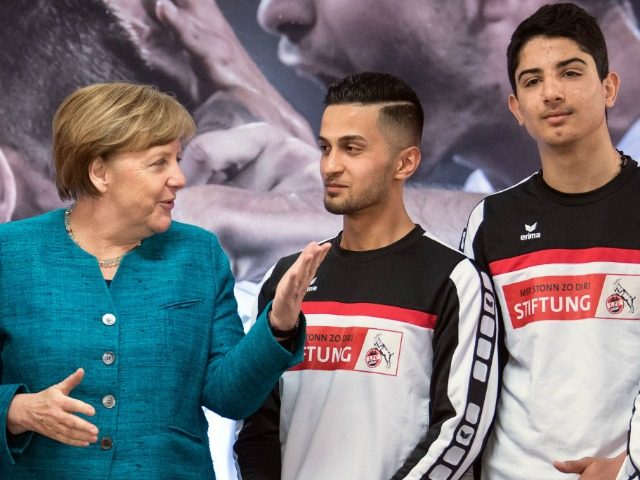 The Czech Republic has rejected Angela Merkel's call for external border protection to be denationalised and handed over to a Brussels-directed EU agency, stating that Europeans do not want mass migration from the third world.
More below the fold.
Germany: Antifa-thugs attack visitors to an Islam-critical lecture at the University of Mainz and kick policemen
An event on the topic of "Islamization and anti-racist appeasement" took place today at the University of Mainz. This planned event was disturbed by a group of about 30 people Antifa thugs around 6.10 pm, so the police were called in.
More from Germany:
Over 100 Germans Victimized by Migrant Crime Each Day…
Islamic Terror Attacks Cost EU $200 Billion over 12 Years…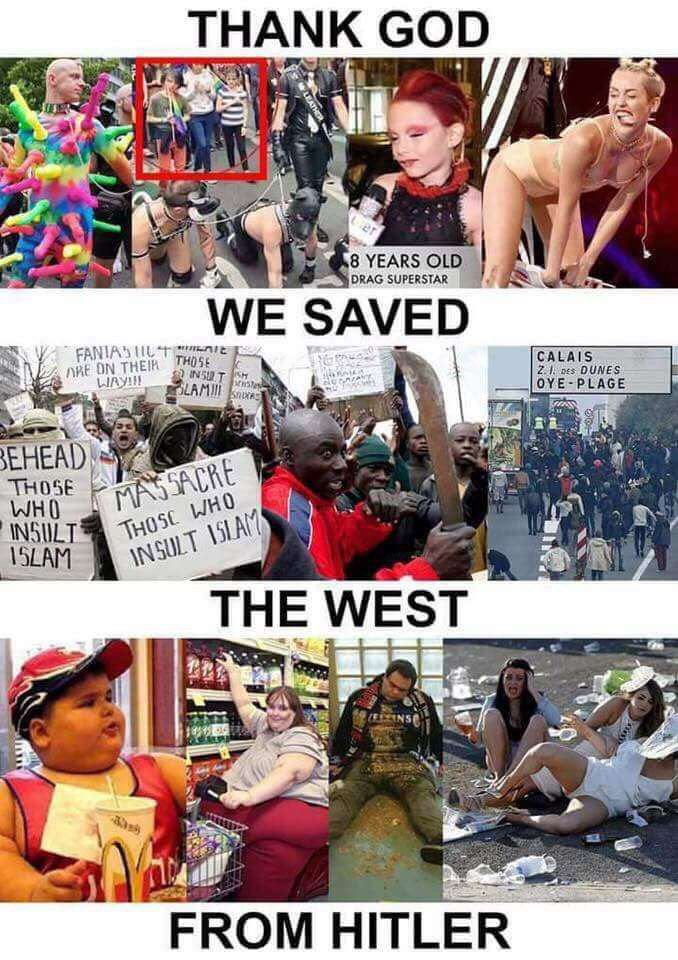 Belgium: EU Must Close Borders, Turn Back Boats or 'There'll Be No More European Union'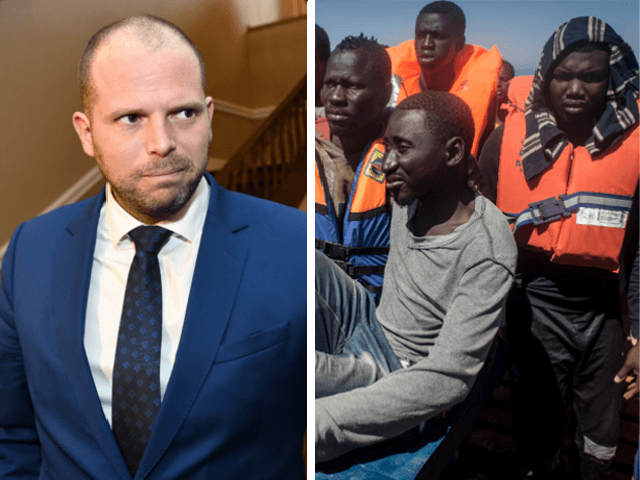 "There will be no more European Union" unless the continent shuts the border and makes illegal migration "impossible", Belgium has declared, as interior ministers from the EU28 met to discuss plans for a common asylum policy.
"Reform of the Dublin Regulation is dead", Secretary of State for Migration Theo Francken declared, pointing out that staunch opposition from Central Europe and voter swings to the right in nations like Italy and Slovenia have all-but killed the prospect of agreement over a system of sharing responsibility for third world migrants throughout the bloc.

Czech Prime Minister Andrej Babiš was responding to comments the German Chancellor made in an interview with the Frankfurter Allgemeine Sonntagszeitung (FAS) at the weekend when she called for Frontex become a border police force that would take over the role from national governments.
Merkel's assertion that a common European asylum policy should be "flexible" — allowing nations which refuse to resettle immigrants to show so-called solidarity in other ways — has been presented as seeking compromise with governments in Eastern and Central Europe which argue that Brussels' attempts to force third world migrants on unwilling states are an affront to national sovereignty.
However, laying out her vision for EU reform, she said nations would need to give Brussels total control of their border security and migration systems, telling the German newspaper that, "we need a common European refugee agency, which carries out all asylum procedures at the external borders, on the basis of a uniform European asylum law" in addition to opening legal channels for mass immigration from Africa.
Asked about Merkel's remarks, Babiš told reporters: "The idea that Frontex will guard everything by itself is not realistic in the long term. Individual states must guard that."
European voters are more aligned with the Visegrád nations' tough stance on migration policy, the Czech leader argued, pointing to elections over the weekend in Slovenia where an anti-mass migration opposition party emerged victorious, and Italy's recent vote for a populist, Eurosceptic government.
"So this opinion on migration will prevail in the whole of Europe, and we have to stop migration outside the European continent and help the people in Africa and Syria," Reuters reported him saying.
In the interview, Merkel stated: "We need a common asylum system and comparable yardsticks in deciding who gets asylum and who does not. We experience that citizens of one and the same country of origin in Germany and in France have very different prospects of getting a residence status.
"That's why we need comparable asylum standards in Europe. We need uniform procedures at the European external borders. And the European border management agency Frontex has to become in the medium term a real European border police with European competencies.
"This means that the European border police must have the right to act independently at the external borders," she insisted.
The EU is working to "promote legal forms of migration [from the third world], in particular for study or training or as part of skilled labour immigration", as well as "working on [developing] a Marshall Plan for Africa", Merkel told FAS.
"Above all, it's about [creating] more development opportunities for people in their countries of origin. Only by improving the prospects of young people in these countries can we permanently [solve the migrant crisis]," she said of Brussels' plans to spend vast sums of money on Africa.
Control the borders. That solves the "migrant crisis".
The German Chancellor's proposals for EU reform seem to bear a striking resemblance to some of those laid out by George Soros last week in a speech entitled "How to Save Europe".
Like Merkel, the globalist billionaire also advocated that "member states should not be forced to accept refugees they don't want", while calling for more legal migration channels from the third world and for Brussels to police external borders so as to ensure the continent can never become "Fortress Europe".
Speaking at the European Council on Foreign Relations annual council meeting Tuesday, Soros also demanded EU nations commit to spending 30 billion euros a year on a "Marshall Plan for Africa", urging them to finance this through the bloc's "largely unused" borrowing capacity.
No one ever voted for a "Marshall Plan for Africa."
While Soros claimed the only way to solve the migrant crisis is by throwing vast sums of money at Africa, experts have noted that economic development and Western aid money are the biggest drivers of increased mass migration from poor countries.
Using World Bank data, development economist Michael Clemens showed that the emigration rate of a third world nation skyrockets as it begins to get richer, with extra wealth causing migration rates to slow only after it becomes a middle-income country with income per capita levels similar to Albania or Colombia.
In other news:
UK Law: The Truth is No Defense
UK law regards all opposition to Islam as racial hatred. It isn't true, of course, but the law has been politicised, as have the police, so it doesn't have to be true.–Pat Condell