Brendan O'Neill on Sky News:
The left now denounces everyone it disagrees with as alt-right or far right or even a fascist. It is such a cynical and censorious form of politics. The aim is just to demonise people rather than engage them in debate."
Leftist politician's life became 'a nightmare' after telling the truth about Muslim rape gangs in the UK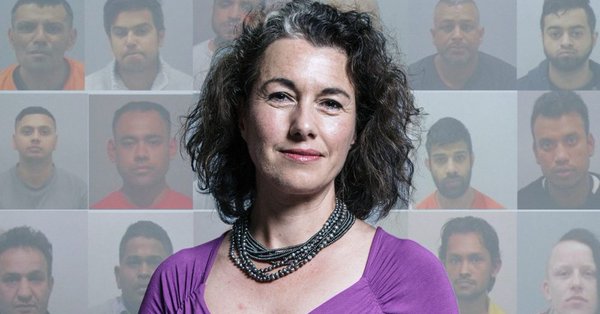 It was one of the biggest scandals to rock the UK. The Rotherham Muslim child sex abuse gangs. Vulnerable teenagers groomed, trafficked and raped by gangs of men. The abuse going on directly under our noses, having been known by authorities who turned a blind eye and took no action.
It prompted Sarah Champion MP for Rotherham, to write a newspaper article for The Sun, one year ago, in which she called out the problem of British Pakistani men exploiting white girls.
In an interview with The Telegraph she describes the response as having been a nightmare.
More below the fold. In other news: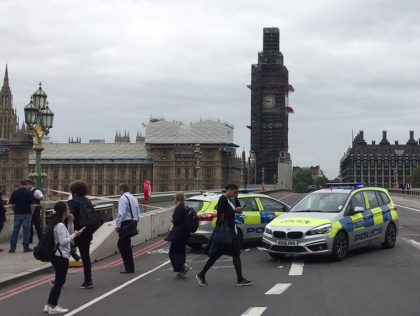 ,,,,one woman is in hospital with "serious but thankfully, non-life threatening injuries" after a black (Muslim) male in a silver Ford Fiesta "collided with cyclists and pedestrians before hitting a barrier and coming to a stop."
"Social media went nuts. It was a tidal wave," says Champion. "I had the far right coming for me, saying I had covered up child abuse, that I was effectively a rapist myself [Rotherham had a Labour council, during the time the gang was active], while the far left was calling me a racist."
She never expected the enormity of the response, though she figured it would make some waves. Since the year of threats and abuse she now qualifies for enhanced police security at the highest level. The level of outrage over her words has nearly caused her life to fall apart.
She was forced to resign her post as Shadow Secretary of State for Women and Equalities the following week after her article.
In March, the campaign group Just Yorkshire published a report alleging that Muslims in Rotherham have been subject to racial abuse as a result of her article, causing yet another wave of abuse and threats to Mrs. Champion.
It has been revealed that police and other authorities are reluctant, at the risk of being called 'racist', to investigate gangs in Rotherham and elsewhere which has only allowed the abuse of girls to continue.
Whilst the Minister has stated that ethnicity is clearly important in understanding how gangs operate, she has persuaded all the MPs who have had Asian gangs in their constituencies to form a cross-party working group which has lobbied Home Secretary Sajid Javid successfully for research.
There are patterns to the events in Rotherham, Rochdale, Telford, Newcastle, Oxford and wherever child sexual exploitation is in operation.
Sarah has received much support, as well, since her article and in the wake of the revelation that the Home Office approved visas for men coming to Britain even in cases of forced marriage, Karma Nirvana, a leading advice service for Asian girls in Derby, has said they stand "shoulder to shoulder with Sarah Champion and other politicians across parties who speak honestly about this issue".
Despite the nightmare of the past year, the support Sarah has received outweighs the threats. She has no plans of standing down and will continue her quest to protect Britain's young girls: "It's the weirdest thing, the sense of duty and responsibility you feel with this job," she says. "I am quite a long way from done."
Sarah Champion's Article in The Sun:
"Britain has a problem with British Pakistani men raping and exploiting white girls. There. I said it. Does that make me a racist? Or am I just prepared to call out this horrifying problem for what it is?
For too long we have ignored the race of these abusers and, worse, tried to cover it up. "No more. These people are predators and the common denominator is their ethnic heritage.
We have to have grown-up conversations, however unpalatable, or in six months' time we will be having this same scenario all over again."