Chemnitz: Intelligence Chief Says 'No Evidence' Anti-Migrant Attack Video Is Authentic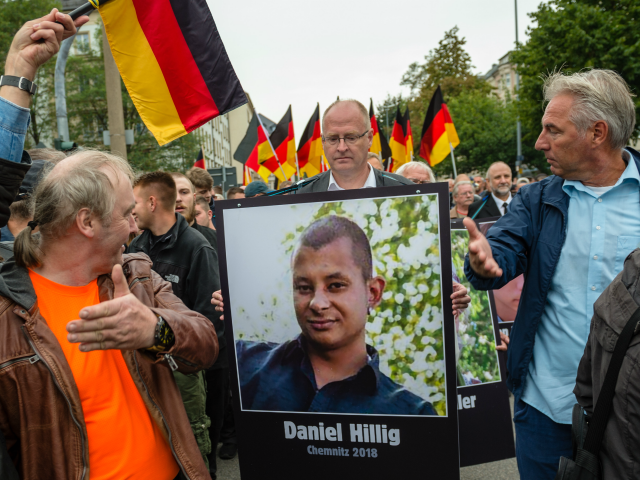 There are "good reasons to believe" that video footage of extremists hunting foreigners in Chemnitz are fake news, according to Germany's domestic intelligence chief, undermining Angela Merkel's insistence that protests against killer migrants were marked by "hate and… the persecution of innocent people".
Related: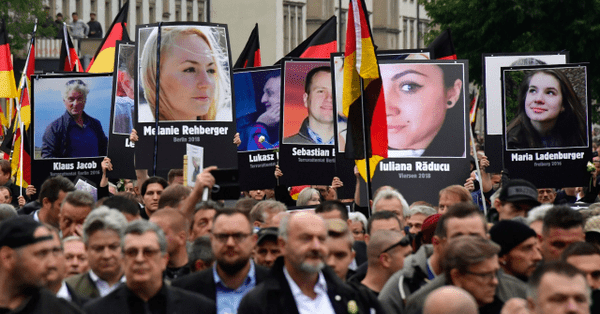 Protesters Stage 'Mourning March' in Chemnitz for Victims of Killer Migrants 
"I share the scepticism towards media reports of right-wing extremists chasing down [foreigners] in Chemnitz," Hans-Georg Maassen told the Bild newspaper on Friday, expressing doubt over the authenticity of a widely-reported video purporting to show Germans 'hunting' foreigners.
"Based on my cautious assessment, there are good reasons to believe that this was intentional false information, possibly to detract attention from the murder in Chemnitz" of a German-Cuban allegedly by two asylum seekers, Maassen said.
He added that the Office for the Protection of the Constitution (BfV) had "no reliable information that such pursuits had taken place."
German Interior Minister 'Would Have Joined' Chemnitz Protests, Says Mass Migration 'Mother of All Problems'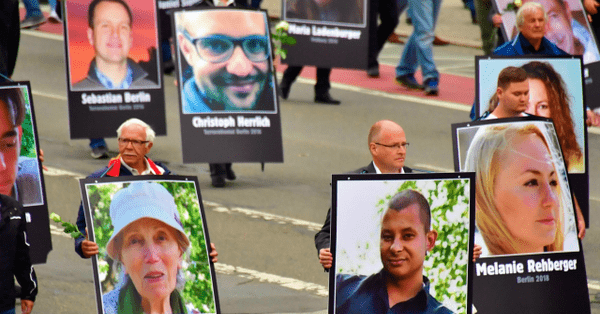 More on Chemnitz:
The intelligence boss' comments came after T-Online, noted reports relating to a photograph from the protest featured heavily in media coverage of the event, which appeared to show an individual doing a 'Hitler salute'.
Germany's biggest news portal, T-Online told readers it had been noticed that the man in the image was inked with a tattoo celebrating left-wing German terror group the Red Army Faction, and said it was being suggested elsewhere online that the individual was a far-left agitator seeking to discredit the Chemnitz demonstrators.
Allegations of right-wing mobs attacking people who looked foreign became international headline news, with global media outlets claiming demonstrations in Chemnitz against migration policy — sparked by the murder of a Cuban-German man — had seen "the spectre of fascism return to Germany".
Expressing scepticism over the extent on extremism claimed to be on show at the demonstrations, which attracted thousands of Germans, Saxony premier Michael Kretschmer told the state parliament on Wednesday: "There was no mob, there was no hunt and there was no pogrom in Chemnitz."
This contradicted Merkel's assessment of the situation, which was that "We have video footage showing very clearly hatred and therefore the persecution of innocent people."
While Maassen's comments were welcomed by some politicians, including German interior minister and CSU leader Horst Seehofer.
The security boss received bitter criticism from left-wing figures, however, with Die Linke (The Left) leader Katja Kipping demanding he be sacked, and accusing the BfV boss of acting as an agent of the anti-mass migration Alternative for Germany (AfD) party.