Update:
Pope Francis: Virgin Mary Stands by the 'Deported'
Hmm, he must have a direct line to the virgin Mary. He must be talking to her. Or could it be that he's hearing voices?
Pope Francis has continued pushing his pro-immigration message in his trip to the Baltic states, urging his hearers to "receive" the stranger even when he threatens our security and well-being.
From the Gates of Vienna:
Estonian Interior Minister Andres Anvelt said that he supports Hungarian Prime Minister Viktor Orbán and the building of a wall to keep migrants out of Europe. The Pope, however, told the Baltic republics that they needed to admit more migrants.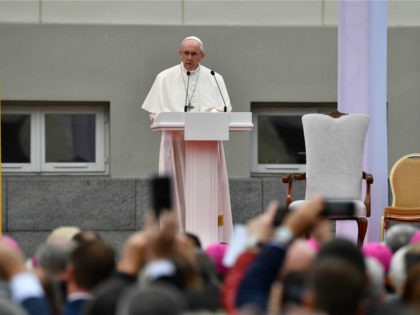 The pope claimed "Lithuania's greatness comes from its ability to accept and integrate immigrants."
Throughout its history, "Lithuania was able to shelter, receive and accept peoples of various ethnic groups and religions," Francis said in his address. "All found a place to live in this land – Lithuanians, Tartars, Poles, Russians, Belarusians, Ukrainians, Armenians, Germans."
"Catholics, Orthodox, Protestants, Old Catholics, Muslims, Jews – lived together in peace until the arrival of totalitarian ideologies that, by sowing violence and lack of trust, undermined its ability to accept and harmonize differences," he said.
Lithuania's welcoming spirit must spread to the rest of Europe, the pope proposed, which is threatened by a populist spirit that places a premium on national security.
Meanwhile, the Spanish maritime rescue service "rescued" 440 more migrants in the Mediterranean.
In other news, an Italian general said that the problem of African immigration needs to be solved with birth control.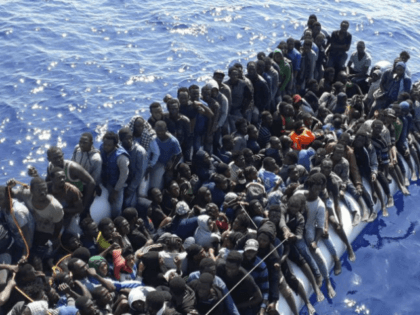 More from the Religion of Peace: