"Hoax Devices" are FAR more common than real ones. In which case, we should ask ourselves what the motives of the "bomber" are and "who benefits?"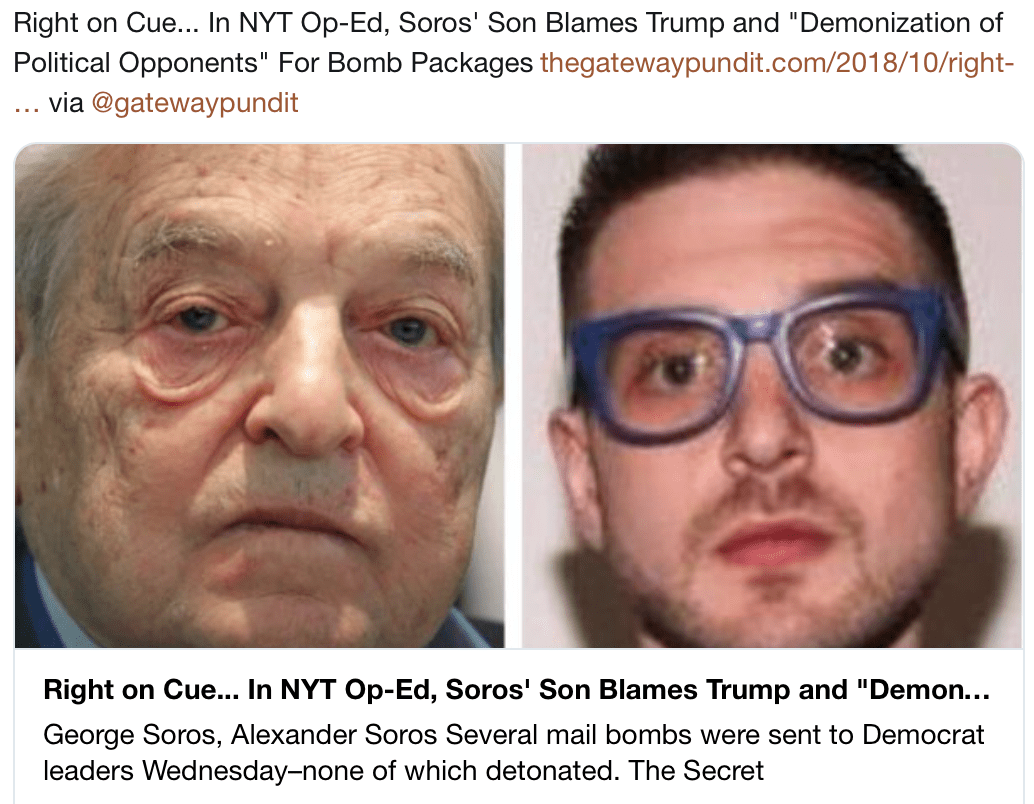 Soros' son claims authorities were able to "detonate the device sent to their home safely." I wonder how big of an explosion white Playdough makes?
More from Gateway Pundit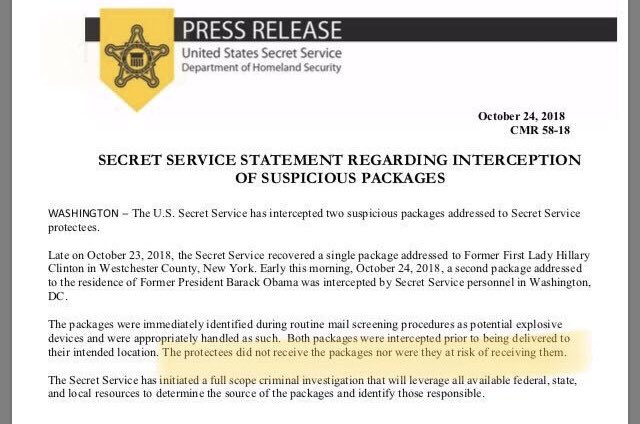 Suspicious packages found at home of former president Bill Clinton & Secretary Hillary Clinton in Chappaqua, NY, senior law enforcement officials tell WNBC. The item was similar to the one found at George Soros' home, The New York Times reports.
Hillary Clinton was in more danger when she was ducking sniper fire in Bosnia than she was from these packages….
The "Suspicious Package" delivered to Cuomo's office turns out to be nothing more than a Flash Drive, per his spokesman
Back to real news:
In an unprecedented move, the European Commission has rejected Italy's budget. This is tyrannical behaviour. A nation that cannot set its own budget is not a nation — it's a colony.
The caravan rolls along towards the U.S.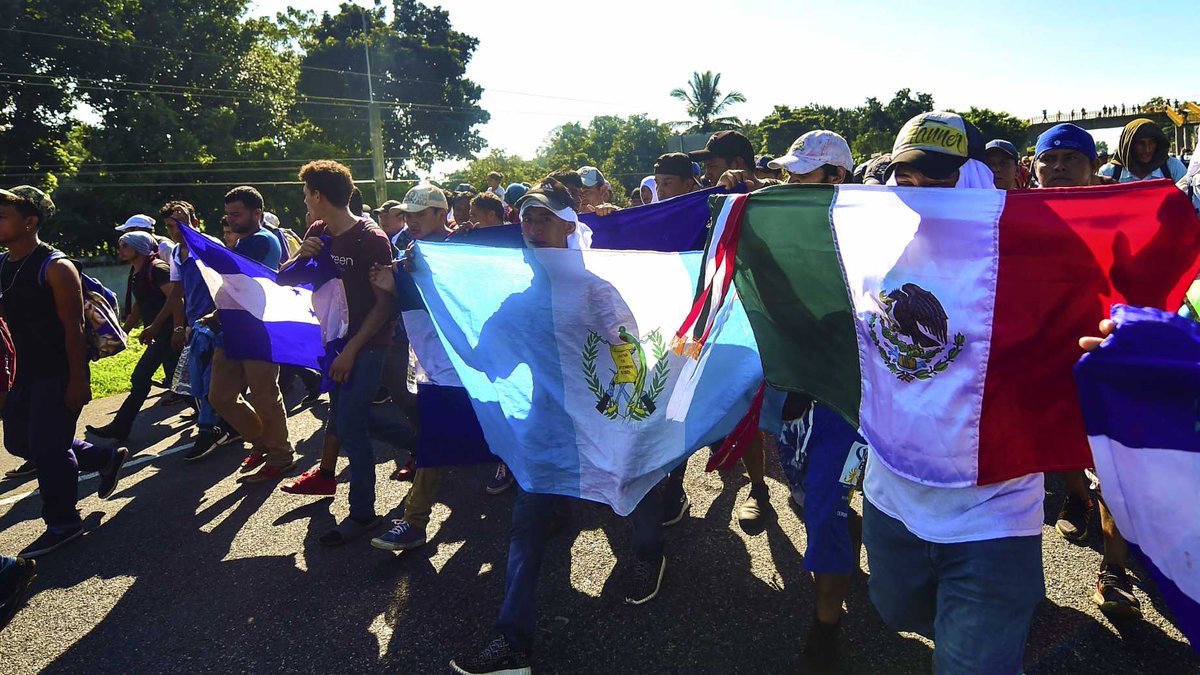 Who tagged this a "caravan"? When they are coming with their own countries flags flying, it's called an "Invasion".
About 150 children of French jihadists are to be repatriated to France.
Children of French Islamic State armed group fighters in Syria to be repatriated
Turns out the only people who think #Tommy is 'far-right', is @SkyNews, @BBCNews and all the other mainstream #fakenews.
Germany just released 9/11 terror attack accomplice, Mounir el-Motassadeq, after ONLY 12yrs in prison! el-Motassadeq is heading back to his native Morocco to start planning his next attack instead of serving 2996 life sentences! 
Good grief! Why do they even bother!
France's government is looking to house radicalised inmates with specially trained staff in an attempt to persuade convicted terrorists to abandon extremism
France looks to rehabilitate ex-Daesh fighters
More foreign fighters joined Daesh from France than any other European nation. It now needs to find a way to reintegrate hundreds of people who spent years in the conflict zone.
Elena Casas reports.
The Secret Service says "potential explosive devices" addressed to former President Barack Obama and ex-presidential candidate Hillary Clinton have been intercepted.
New York police evacuate the Time Warner Center, in which news outlet CNN is located, to investigate an explosive device.
The offices of Rep. Debbie Wasserman Schultz of Florida and Sen. Kamala Harris, D-Calif., are also evacuated after reports of suspicious packages.