Ever seen a Salafist who's not angry?
Algeria bans women working in public sector from wearing full-face veils
Decision may anger country's Salafist minority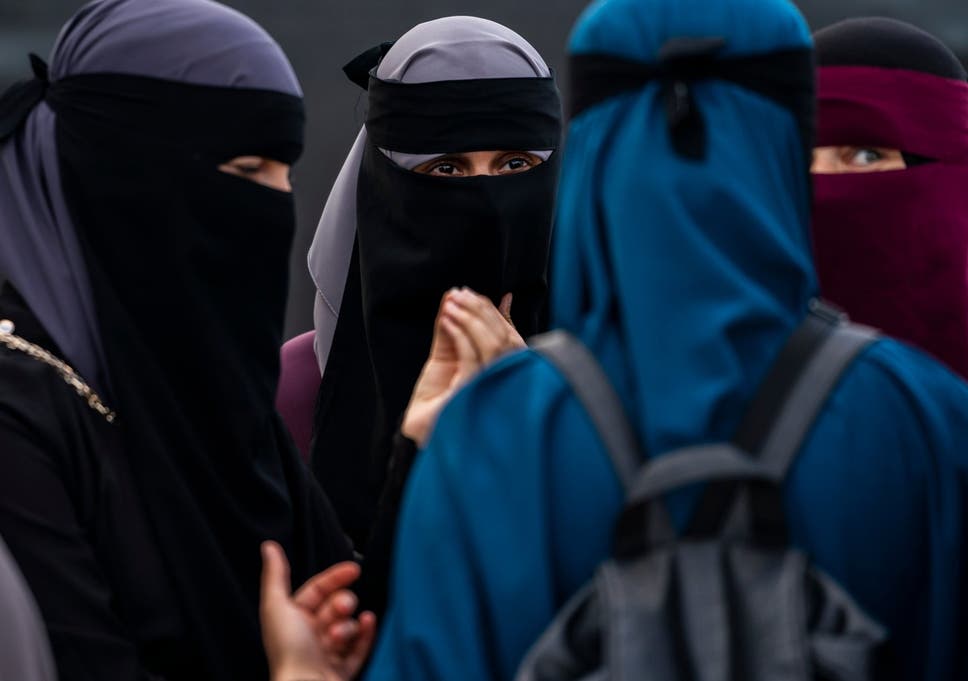 Algerian leader Ahmed Ouahiya has banned women working in the country's public sector from wearing full-face veils, also known as niqabs.
In a letter sent to ministers and regional governors on Thursday, the country's prime minister said the need for identification had prompted the move.
Civil servants, he wrote, needed to "observe the rules and requirements of security and communication within their department, which impose their systematic and permanent physical identification".
Note how the Saudi owned 'Independent' downplays the wearing of the abominable freedom sack:
Few women in Algeria wear the niqab. The hijab, a scarf that covers the head and neck but not the face, is more popular in the North African country.
Popular? Hardly. No self-respecting female would wrap herself in shrouds if she wasn't forced into it.
But the decision is likely to be attacked by Algeria's Salafist minority, who endorse Saudi Arabia's strict Wahhabi version of Sunni Islam and oppose Sufi Islam, the version of the religion which dominates in Algeria and other North African countries.
In 2017 thousands of Algerian women challenged hardline Islamists by wearing bikinis to a beach after an online campaign by conservatives who criticised two-piece swimsuits.
Algeria's secular-minded government has also clashed often with Islamist groups, most notably leading to the outbreak of civil war in 1992.
Algeria's gov't is not "secular-minded". They're all Mohammedans. They just don't want to cede power to the mullahs.
The conflict broke out after the military-backed government scrapped legislative elections that a radical Islamist party was poised to win.
Some 200,000 people were killed in the ensuing conflict, leading to years of Islamist militant violence.
Clashes in the country have dramatically diminished since the turn of the millennium but a number of armed jihadist groups continue to launch attacks, mainly limited to remote areas.
In other news, from April this year:
Toulouse riots: Police attacked as woman arrested for refusing to remove Islamic face veil