Fake news on steroids:
 Mohammedan "undercover journalist Shams Ul-Haq" visits "hundreds of mosques" and claims only one out of ten preach something different from what's in the Quran? Pull my other leg!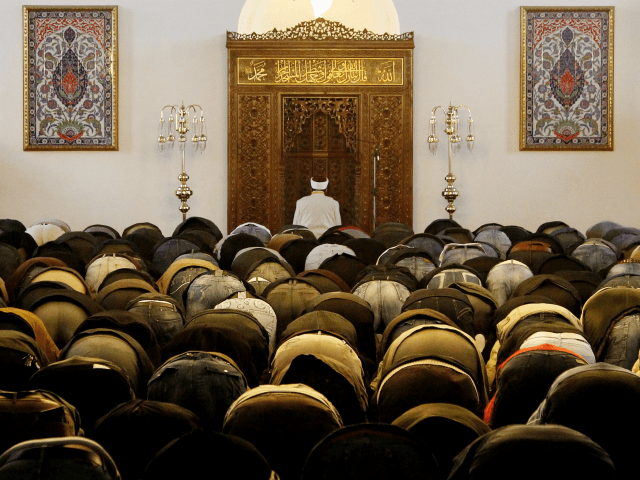 German author and undercover journalist Shams Ul-Haq claims to have visited hundreds of mosques across Germany, Austria, and Switzerland and says that one in ten mosques there preaches radical Islamic ideas.
Mr Ul-Haq, who is originally from Pakistan, said that the number of mosques that preach hatred of the west and adherence to radical Islamic ideas is growing across the German-speaking countries of Europe with at least 50 in Austria alone, Kronen Zeitung reports.
During his visits, Ul-Haq also noticed that the imams were often not the real drivers behind what was preached but were pushed by financial backers who dictate what they said in sermons.
No. it's ten in ten.
The Koran is inherently a "radical" book, through and through.
It promotes the idea that infidels are mere animals and that slaughtering them and taking what is theirs is not only just, but the duty of all Muslims.
Anyone who tells you otherwise is practising Taqqiya – Islamic ordained lying to protect the true face of Islam.
And if you say what I just said (the truth) on TV or in the media in general, you'll be labelled as a racist. Yet Islam is not a race, it's an ideology.
Furthermore, if we are now going to consider ideologies to be races, then Islam is by far the most bigoted and malevolent of them all.
Oh and also: https://www.thereligionofpe…
Remember this?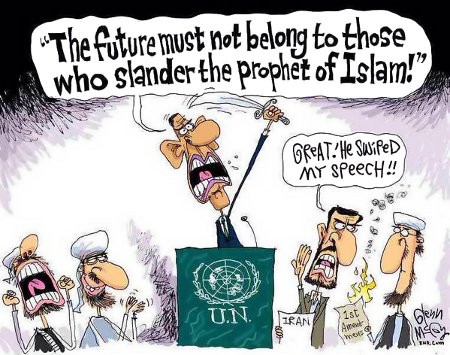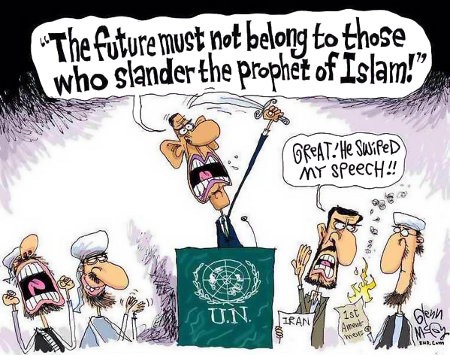 Hussein Obama is about as American as a Marxist Muslim can be.
Muslim Immigrants Must Not Assimilate, Says Progressive Ally Linda Sarsour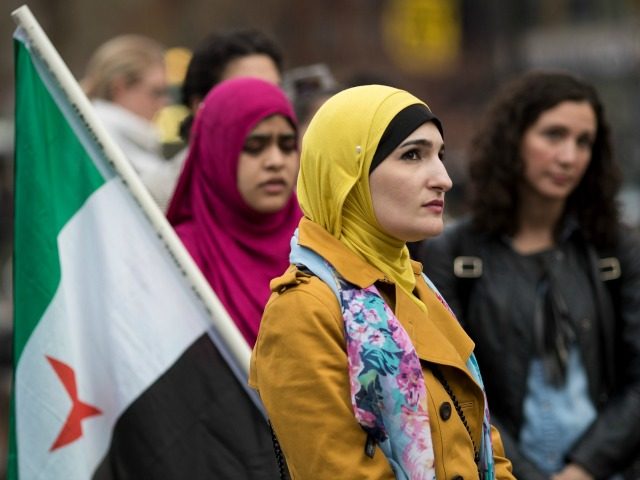 Muslims in the United States should not assimilate into American society, but should instead act "to please Allah and only Allah," said Linda Sarsour, a rising star among progressive Democrats, last weekend.
Sarsour's remarks were part of a July 1 speech given at the annual meeting of the Islamic Society of North America, or ISNA. She said:
Our number one and top priority is to protect and defend our community. It is not to assimilate and to please any other people in authority. Our obligation is to our young people, is to our women, to make sure our women are protected in our community, and our top priority, even higher than all those priorities, is to please Allah and only Allah.
We are never to cower to the powers that be, we are never to give up any part of our identity so somebody else can open a door for us. If a door does not open, guess what we do? We build a new door and walk through our own door, because we have that right in this country to also open opportunities for us and other communities.
David Wood and Robert Spencer refute Muslim debater Mohammed Hijab's lies about the history of jihad
David Wood and Robert Spencer spent an hour shredding some fashionable and politically motivated lies about Islamic history.
President Donald Trump ridiculed the environmentalist left on Wednesday by pointing out record cold temperatures.
"Brutal and Extended Cold Blast could shatter ALL RECORDS," he wrote on Twitter. "Whatever happened to Global Warming?"