Three Mohammedans plotted jihad massacre in crowded area, wanted "to kill a maximum amount of people"
..they planned to use a semi-automatic rifle to gun down civilians in Melbourne.
It's all happening in Melbourne, Australia's greatest multicultural success story.
Armagan Eriklioglu, the father of the Eriklioglu brothers, said he did not believe the charges. "They are very polite, they're not wild, they're not aggressive," he told 9 News. "They listen to the scholars like me, scholars and all that… but no, not Islamic State."
And what do you "scholars" tell them, Mr. Eriklioglu? The Qur'an directs Muslims to wage jihad warfare against unbelievers (cf. 2:190-193; 4:89; 9:5; 9:29; 47:4; etc.). The Islamic State didn't make up jihad. How did your teaching differ from that of the Islamic State, Mr. Eriklioglu? Establishment media reporters, unfortunately, never ask such questions.
"Australian police arrest 3 for plotting IS-styled terror attack," by Clyde Hughes, UPI, November 20, 2018
Suicide bomb blast in Kabul kills 50, wounds scores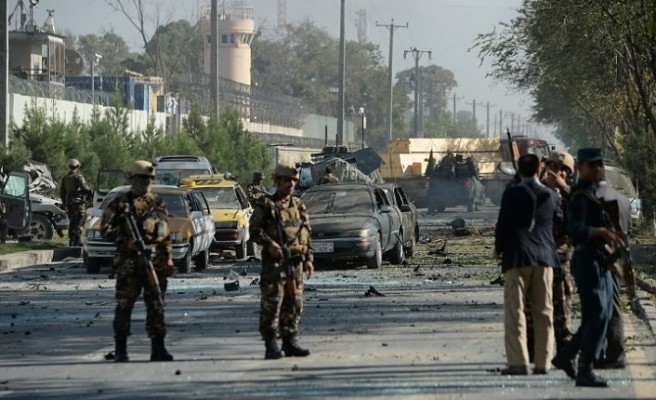 Attacker detonates explosives at wedding hall where hundreds of religious figures marked Prophet Muhammad's birthday.
Is it the old "my allah is better than yours" motive that makes sunni Muselmaniacs blow up shiites & their mosques and visa versa?
At least 50 people were killed in an explosion at a meeting of top clerics in Kabul on Tuesday, officials said, in one of the deadliest attacks to strike the Afghan capital in months.
Pope Francis, Social Justice Warrior
Imagine a world of Antifa-style anarchy taken to the last extreme, with no national borders and no private property. It would be pointless to lift a finger with the entire Third World at your doorstep, ready to seize any wealth you are foolish enough to create. Civilization would be impossible. We would degenerate to a level below even animals, which at least understand the concept of property. Unfit to exist, the human race would die out. This is the vision implied by Pope Francis Sunday:
Championing the cause of the poor, Pope Francis on Sunday lamented that "the wealthy few" enjoy what, "in justice, belongs to all" and said Christians cannot remain indifferent to the growing cries of the exploited and the indigent, including migrants.
The word "migrants" is now used to describe people of one country who invade another to help themselves to its wealth like locusts.
Francis said the poor were weeping "while the wealthy few feast on what, in justice, belongs to all. Injustice is the perverse root of poverty."
Only by a grotesque misconception of justice does wealth belong equally to those who create it and those who don't. This contradicts the Bible.
It is true that injustice is the root of poverty. When property rights are not respected, this injustice invariably leads to poverty; the greatest wealth is produced when property rights are upheld.
The antipode of poverty is wealth, not moonbattery.
(Moonbattery)
Rolling Stones Announce 2019 U.S. Tour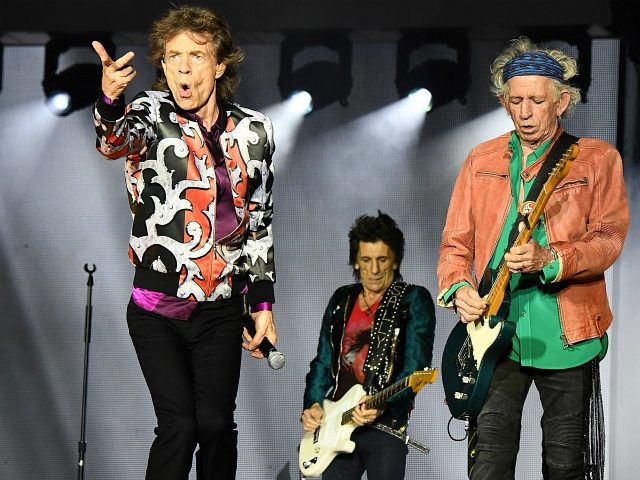 NEW YORK (AP) — The Rolling Stones will be rolling through the United States next year.
The band says it's adding a 13-show leg to its No Filter tour in spring 2019 that will hit Florida, Texas, Arizona, California, Washington, Colorado, Pennsylvania, Massachusetts, New Jersey, Illinois and Washington, D.C. The tour kicks off in Miami on April 20.
For the past few years the legendary band has mostly played in Europe. Lead singer Mick Jagger says in a statement: "It's a thrill when we play stadiums in the States."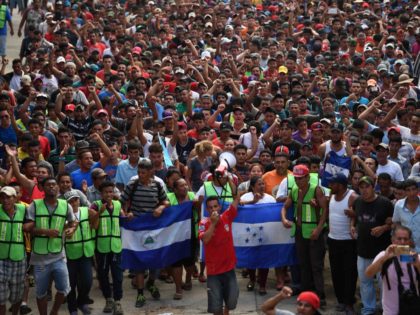 And you thought Obama didn't leave a legacy….