Update:
Thai military appeals for direct talks to end 15 years of war with Muslim guerrillas
Here again, we can see that none of the Thai generals has the faintest clue about Mohammedan warfare, the concept of jihad and the subjugation of disbelievers. Much time & much money will be wasted to demonstrate "good will" to the Islamic terrorists, who have no intention to settle for less than …. everything.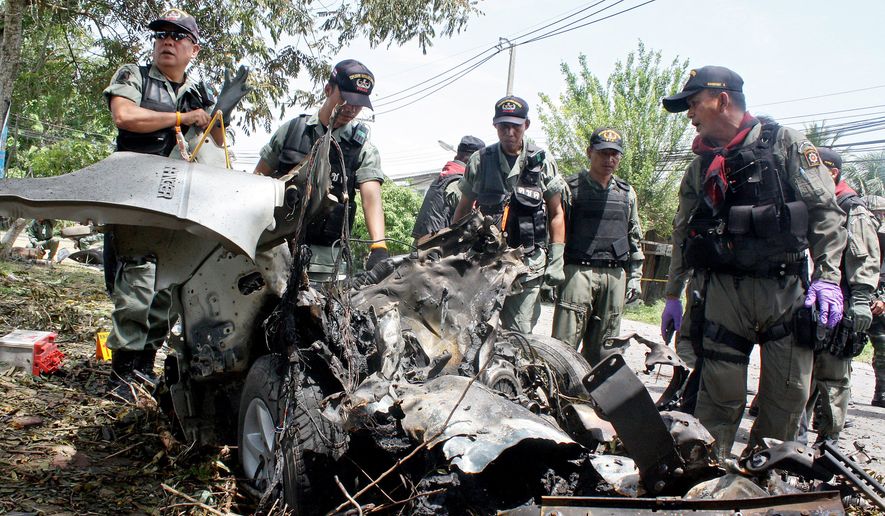 Since 2004, Muslim separatists in the three provinces bordering Malaysia have been waging a fierce insurgency that has claimed more than 7,000 lives. more >
BANGKOK — Thailand's military, unable to win a grinding, 15-year-old war against Muslim guerrillas in three restive southern provinces, is now considering direct talks and "special administrative arrangements" in a bid to resolve one of the region's bloodiest and longest-running insurgencies.
The military-dominated government, in power since 2014, has established a Peace Dialogue Panel stocked with several top army generals and Prime Minister Prayut Chan-ocha and appealed for direct talks with the Malay-Thai rebels.
Thai Buddhist monks killed in temple shooting
Muslims storm Buddhist temple, murder two monks, injure two others
The "separatist insurgency that has claimed about 7,000 lives" is actually an Islamic jihad; the Muslims in southern Thailand do not accept living under Infidel rule. How can "the most vile of created beings" (Qur'an 98:6) rule over the "best of people" (Qur'an 3:110)?
Two Buddhist monks have been fatally shot and two others wounded inside a temple in southern Thailand.
Witnesses described seeing gunmen dressed in black arrive on motorbikes before storming the Rattanaupap temple, shooting the monks at close range.
No one has claimed Friday's attack, but it took place in Narathiwat province near the border with Malaysia, which for years has seen rebel violence.
Muslim separatists there are fighting the Buddhist-majority Thai state.
Some 7,000 people, mostly civilians, have been killed since the insurgency began in 2004.
The violence in the region has resulted in the deaths of at least 23 monks, according to the campaign group Human Rights Watch (HRW).
In other news:
PRAYER SPACES IN SUBWAY STATION
                                             ﷽
In the name of thy Lord, Most Gracious, Most Merciful
This petition is to Toronto Transit Commission (TTC) to create prayer spaces in subway facilities like those that already exists in Tokyo or other cities around the world.
Abu Ubaydah Islamic Centre (BIN: 281266692) is a non for profit organization affiliated with Zancana community centre filing this petition to TTC and the Mayor's Office in Toronto, Ontario. We are petitioning for prayer spaces (partitions) to be assembled in main subway stations that already have washrooms.
Why your support is needed…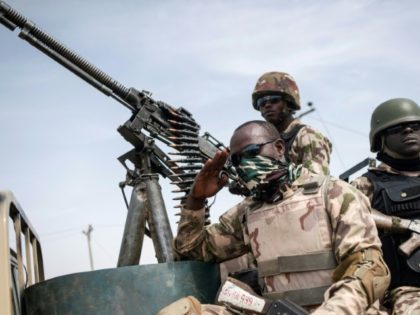 Iran threatens to 'eliminate Israel from the Earth' as tensions escalate over Syria airstrikes
Iran "impatient to go to war" with Israel:
"The young people in the air force are fully ready and impatient to confront the Zionist regime and eliminate it from the Earth," he was quoted as saying by the Young Journalist Club, a website supervised by state television.
Brigadier General Aziz Nasirzadeh spoke out after Israeli jets launched a series of airstrikes on Iranian forces early on Monday morning.