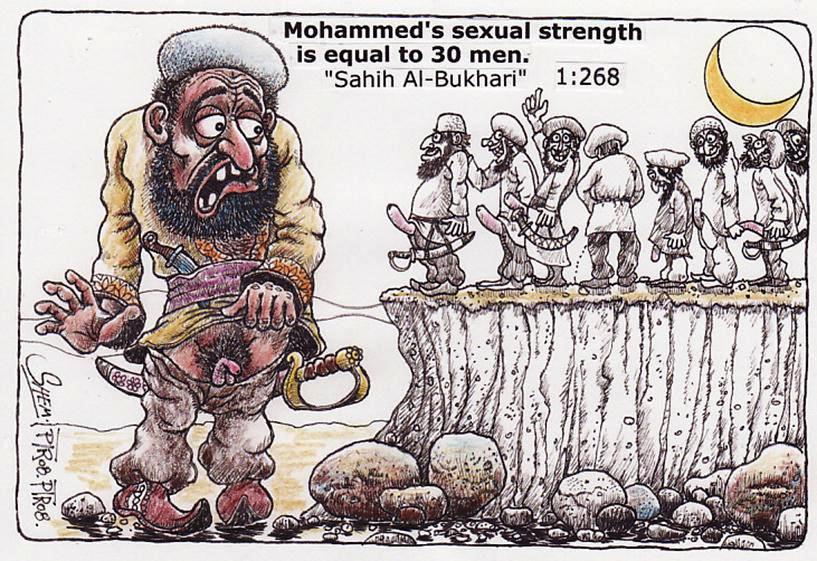 Mohammed sets the "standard of character" for all Muslims, according to the Koran. Let's take a look at Mohammed's sex life, straight from the source!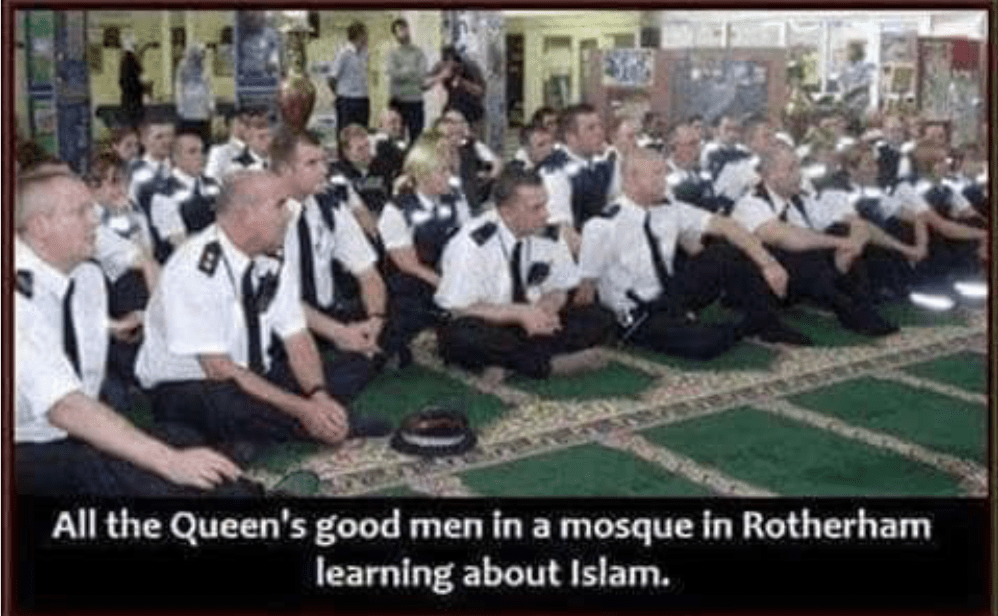 When these twits joined the police  they swore an oath to serve and protect without fear or favour….when did you last see these morherfuckers sitting like this in a church mmmmmmm? NEVER.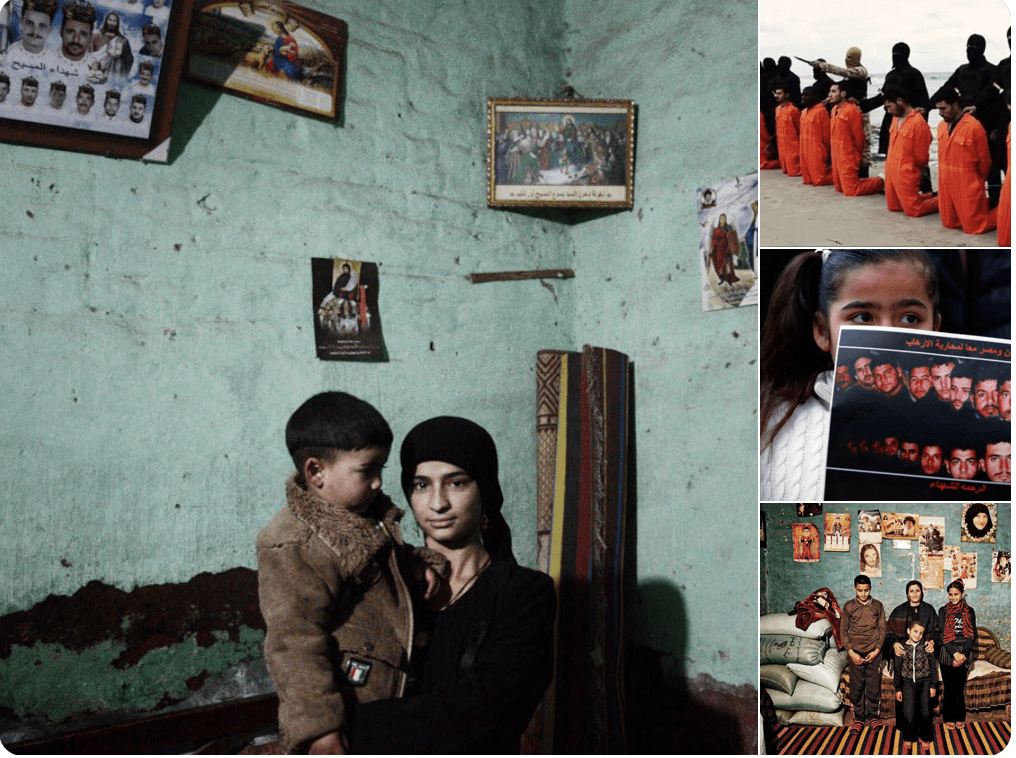 People are sharing photos of the ISIS wives with their children for the past couple of days yet none of them cared to share photos of the women who's husbands, sons and fathers were killed by ISIS. These are the wives and children of the Coptic Christians beheaded by ISIS.
Comedy Gold From Islamic Crackpots
As an imam, I have helped indoctrinated young people to see the errors of a medieval, misguided and misapplied worldview
Usama Hasan has stated that he fought in Afghanistan against the Soviet occupation. He does taqiyya for the Quilliam Foundation.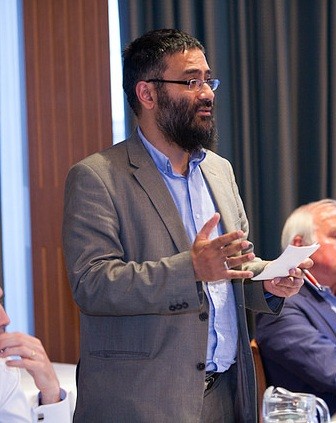 While terrorist theologians believe the default state of international relations is based on warfare with the non-Muslim world, modern Islamic international relations are based on peace. …
'I made a big mistake': American ISIS bride who called for terror attacks at Memorial Day parades and has married three jihadi fighters begs the US to let her go back to Alabama
ISIS sharmuta made a big mistake:
Hoda Muthana, 24, left Hoover, Alabama in 2014, in order to join ISIS in Syria
Married thrice and called for US Muslims to launch terror attacks on social media
She recently fled ISIS's 'final front line' and is now in a refugee camp in Syria
She is begging to be allowed to return to the US, saying she 'made a big mistake'
An American jihadi bride living in a refugee camp after fleeing ISIS's last stand in Syria is begging the US to allow her to return home.
Hoda Muthana, 24, left Hoover, Alabama in 2014, in order to join ISIS in Syria, where she would later call for US Muslims to 'spill all of the blood' by launching terror attacks during Memorial Day events.
Now, having lost two of her three jihadi fighter husbands and living in a squalid refugee camp, she claims to have been brainwashed and made a 'big mistake' when she travelled to Syria.
.
She has pleaded to be allowed to return to Alabama, where her deeply conservative family lives. She said that they contributed to her radicalization by restricting her movement and interactions when she was a teenager. Muthana is currently a refugee at the Internally Displaced Persons (IDP) camp of al-Hol in al-Hasakeh governorate in northeastern Syria on February 7, 2019.
How is this sharmuta supposed to deradicalise if she  joins the same bunch of lunatics that got her into this head choppers adventure?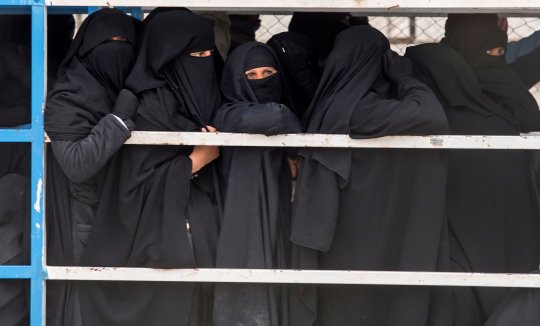 Now, she is being detained at the refugee camp where she said she has gotten close to other wives and widows of jihadi fighters.
Ms Muthana was 19 years old when she left the US and headed to Raqqa in Syria where she would first marry an Australian jihadist and then a Tunisian man. Both died fighting for ISIS, and she recently married a Syrian, The Guardian reveals.
During her time as a jihadi bride in ISIS's then-capital Raqqa in Syria, she would use social media to spread hatred against non-Muslims and call for terror attacks in the US.
In a 2015 tweet she wrote: 'You have much to do while you live under our greatest enemy, enough of your sleeping!
'Go on drive-bys and spill all of their blood, or rent a big truck and drive all over them. Veterans, Patriot, Memorial etc Day parades..go on drive by's + spill all of their blood or rent a big truck n drive all over them. Kill them.' [sic] 
Now, she is living in the tent-city that is al-Hol – also known as al-Hawl – a refugee camp in northern Syria some 200 miles away from ISIS's 'last front' near the village of Baghouz by the Iraqi border.
Remorseful: Muthana, pictured in her high school year book in 2012, left the US to join ISIS in 2014 and as well as marry three jihadi fighters, she would go on to call for American Muslims to launch terror attacks on 'Veterans, Patriot, Memorial etc Day parades' [sic]
Muthana, pictured while in high school, says she 'deeply regrets' leaving the US, and that she believed she was doing what was right according to Islam because she had been brainwashed