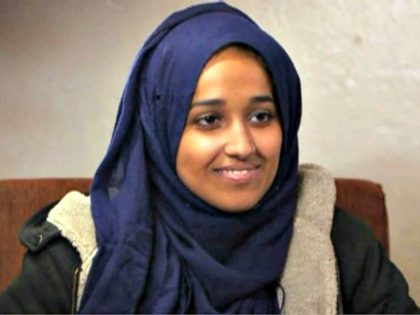 Muslim lawyer spins the situation of jihadi who wanted America destroyed, and now wants to come "home" to the USA
UK Facing ISIS Bride Influx as More Than a Dozen Show Up at Syrian Camps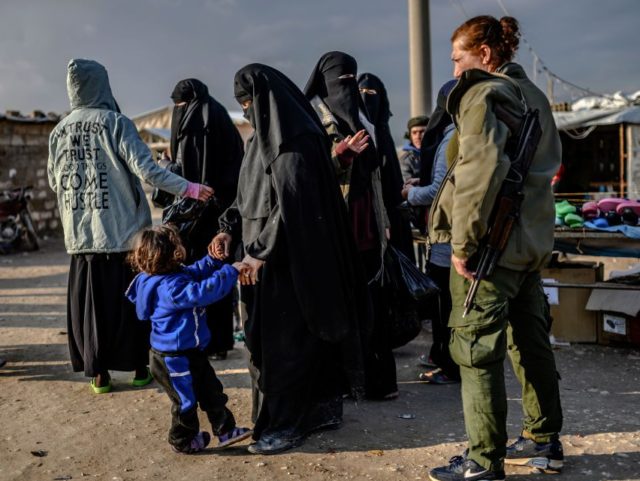 UK authorities are facing the "headache" of an influx of returning ISIS fighters' wives and children after the fall of the terror group's caliphate in Syria, according to reports.
In the past week alone at least 12 women with UK citizenship have shown up at refugee camps in northern Syria as operations to drive ISIS out of its last pocket of territory in the Middle Eastern nation draw to a close.
Usama Hasan of the UK's Quilliam Foundation gives the impression in this article that Ibn Taymiyya was a moderate. Hasan fails to mention that Ibn Taymiyya also said: "Since lawful warfare is essentially jihad and since its aim is that the religion is God's entirely and God's word is uppermost, therefore according to all Muslims, those who stand in the way of this aim must be fought." And: "To fight in defence of religion and belief is a collective duty; there is no other duty after belief than fighting the enemy who is corrupting the life and the religion. There are no preconditions for this duty and the enemy should be fought with one's best abilities."
Ibn Taymiyya was one of Osama bin Laden's favorite Islamic scholars; Osama quoted him repeatedly in his 1996 fatwa declaring jihad against the United States. And here is Usama Hasan invoking him to explain how he has supposedly "deradicalized" several jihadis and would "deradicalize" Shamima Begum. But what if your pupils start reading more Ibn Taymiyya, Mr. Hasan? Have you read Ibn Taymiyya, Mr. Hasan? It is hard to believe that you haven't, given your work to "deradicalize" jihadis: it would only make sense for you to be familiar with how they become "radicalized" in the first place, and that process has not infrequently involved Ibn Taymiyya's writings. So don't you think that invoking Ibn Taymiyya to explain how you would turn a jihadi away from jihad is a bit…cynical and deceptive?
"How would I deradicalise Shamima Begum? With Islamic scholarship," by Usama Hasan, Guardian, February 19, 2019:
How do we deradicalise young, indoctrinated people like Shamima Begum? As part of their ideology, takfiri terrorist groups such as Islamic State and al-Qaida justify their aggression towards the west by creating a divide between Muslims and non-Muslims….
Hamas-linked CAIR lawyer says Islamic State bride barred from US wants to return to "help deradicalize others"
They really believe the infidels are dumb, deaf & blind. But why doubt it? It's in the Quran and the kafirs behave stupidly when it comes to Islam.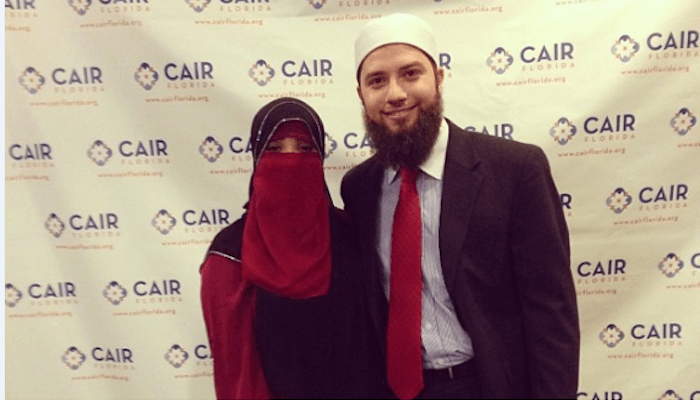 Hoda Muthana isn't coming back, at least while Donald Trump is President: I have instructed Secretary of State Mike Pompeo, and he fully agrees, not to allow Hoda Muthana back into the Country! — Donald J. Trump (@realDonaldTrump) February 20, 2019
Late last year, the Center for Strategic and International Studies (CSIS) told the
Washington Times
that a growing number of "
battle-hardened
" ISIS-linked foreign fighters were flocking to Southeast Asia, namely to the southern Philippines' Mindanao region, from Iraq and Syria.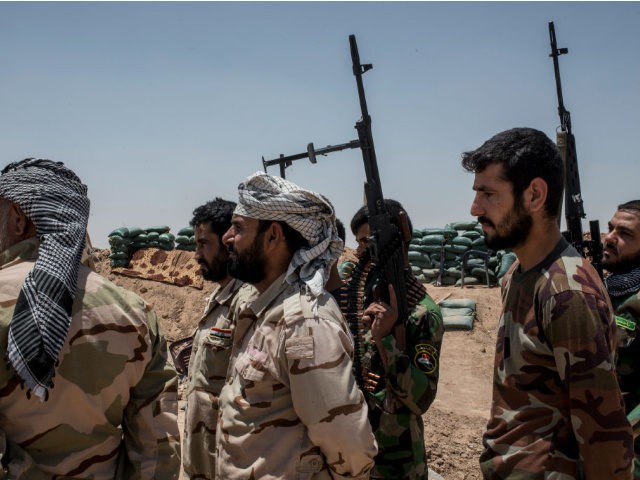 Between 300 and 550 Islamic State (ISIS/ISIL) jihadis remain active in the Philippines, a testament to the lingering threat posed by the jihadi group despite efforts by U.S.-backed local forces, the office of the inspector general (OIG) at the Pentagon told American lawmakers in a report released this week.
More below the jump.
Mohammed sets the "standard of character" for all Muslims, according to the Koran. Let's take a look at Mohammed's sex life, straight from the source!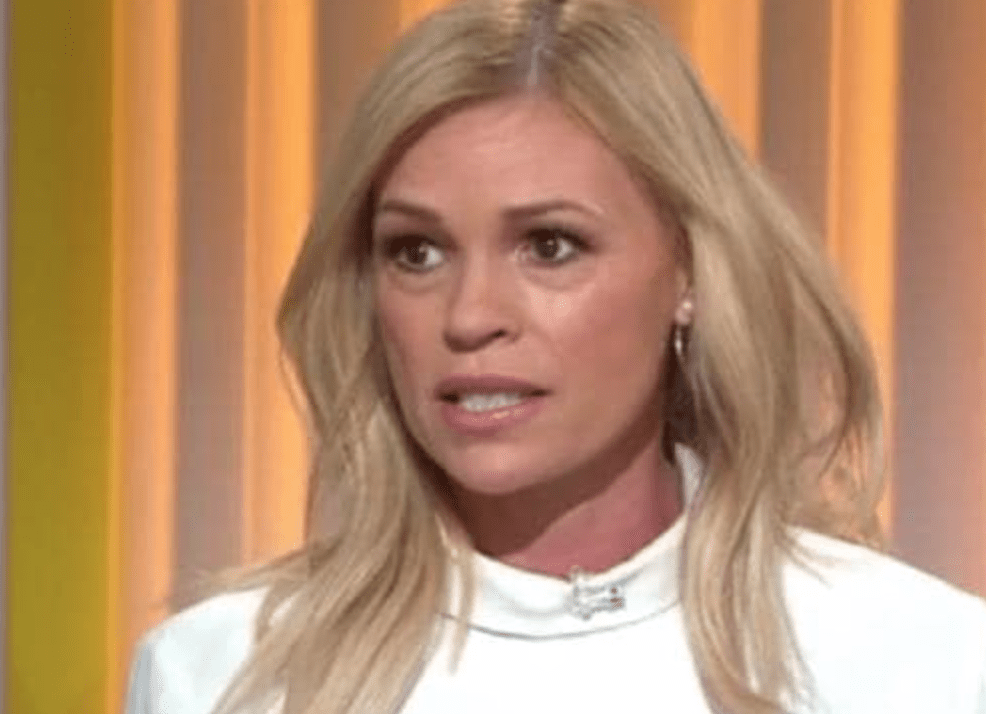 The persecution and vilification of @SoniaKruger The @NCATNSW has once again determined that free speech is risky business. Our diggers who fought for our freedoms would be turning in their graves. 
Under Operation Pacific Eagle-Philippines (OPE-P), over 270 American troops are providing support to their Filipino counterparts fighting the local Islamic State (ISIS-P) faction — primarily aerial intelligence, surveillance, and reconnaissance support.
In its latest quarterly (October 1–December 31, 2018) report to Congress covering activities related to the operation in the Philippines, the OIG at the U.S. Department of Defense (DOD), a watchdog agency, revealed:
ISIS-P remained active with approximately 300 to 550 fighters in the southern Philippines. Its activity was limited to the Sulu archipelago [within the Muslim-majority Mindanao island region], where it had several low-level clashes with the AFP [Armed Forces of the Philippines ], each of which resulted in greater casualties for ISIS-P than the Philippine government forces according to [the U.S. military]
In addition, a bomb blast at a southern Philippine shopping mall on December 31, 2018, was attributed by Philippine officials to ISIS-P, but no group claimed responsibility.
During its peak, ISIS-P's manpower reached 1,000 jihadis, the IG pointed out.
Citing the group's fragmented membership, lack of unified leadership, and its frayed links with the core ISIS organization in Iraq and Syria, the IG found that the group's Filipino wing failed "in expanding its areas of operations or influence this quarter."
"This quarter, ISIS-Philippines (ISIS-P) remained in a weakened state but still posed a threat to security in the southern Philippines," the watchdog agency noted, later adding, "ISIS-P neither gained nor lost territory during the quarter."
Late last year, the Center for Strategic and International Studies (CSIS) told the Washington Times that a growing number of "battle-hardened" ISIS-linked foreign fighters were flocking to Southeast Asia, namely to the southern Philippines' Mindanao region, from Iraq and Syria.
The growing number of ISIS jihadis in the Philippines has been galvanizing local terrorist groups in Mindanao into renewing efforts to establish a caliphate in the region, the Guardian added a few weeks later, echoing other assessments.
According to the IG, however, "there was no evidence of either an influx or exodus of foreign fighters during the quarter."
Echoing the Guardian, the IG noted that there were at least 40 foreign fighters, "mostly from Malaysia and Indonesia."
Core ISIS, which the U.S. military believes continues to generate revenue through illicit activities in Iraq and Syria, has reduced its financial support to its Filipino wing, the IG found.
"This may be attributed to a weakening of the global ISIS organization rather than a lack of willingness of ISIS-Core to support ISIS-P," the inspector general noted. ISIS-P is one of several Islamic State factions still active outside Iraq and Syria.