This is impossible. No western nation should be coerced into taking back Islamic headchoppers who joined the Islamic state.  All of them should be summarily executed. But "that would make us just like them", right?
Take your IS fighters home, or we'll let them go, warns Trump
Hannah Lucinda Smith The Times The Australian February 18, 2019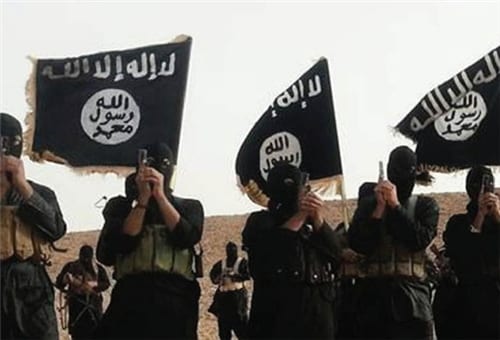 President Trump called on European countries including Britain to take back their citizens who joined Islamic State, warning that such people will have to be set free if they are not repatriated from Syria.
Mr Trump made the comments in a tweet in which he also claimed that the US-led coalition was nearing "100 per cent victory" against IS. The US plans to pull its forces out of Syria within weeks.
"The United States is asking Britain, France, Germany and other European allies to take back over 800 ISIS fighters that we captured in Syria and put them on trial," Mr Trump wrote. "The alternative is not a good one in that we will be forced to release them. The US does not want to watch as these ISIS fighters permeate Europe."
France is so far the only European country to have said that it will repatriate citizens who joined IS.
Others have said that they will consider allowing the children and wives of ISS families to return.
However, the UK is insisting that it will not assist individuals who willingly joined IS to return to Britain.
Dozens have been stripped of their British passports, including some who are entitled to but do not currently hold a second citizenship.
More than 800 Britons travelled to join IS in its heyday, and hundreds remain in the war zone as the last remnants of the so-called caliphate crumble.
1/ President Donald Trump claimed that the US-led coalition was nearing "100 per cent victory" against IS. Picture: Pablo Martinez Monsivais/AP