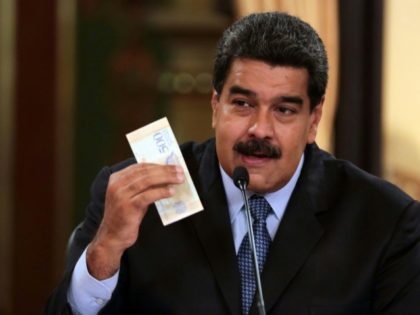 There's a very good chance that pope Francis will give him everything he asks for and more….
"It is as if all of the pope's efforts have been directed to exonerating Islam from any of its responsibilities"
Pope Francis has claimed risibly that "authentic Islam and the proper reading of the Koran are opposed to every form of violence." This has become a superdogma in the Catholic Church: if you don't believe that Islam is a Religion of Peace, you will be ruthlessly harassed and silenced by the U.S. Conference of Catholic Bishops (USCCB) and the hierarchy elsewhere as well. The bishops of the Catholic Church are much more concerned that you believe that Islam is a religion of peace than that you believe in, say, the Nicene Creed.
"Leave them; they are blind guides. And if a blind man leads a blind man, both will fall into a pit." (Matthew 15:14)
"Pope Accused of Silence on Persecuted Christians," by Brian Freeman, Newsmax, February 4, 2019:
Pope Francis has remained silent about the destruction of Christian communities in the Muslim world and the persecution of those who remain there, Il Foglio cultural editor Giulio Meotti wrote in an article published by The Gatestone Institute.
The pope, who is in the United Arab Emirates and plans to visit Morocco in March, has a stance on Islam that is based on fantasy, Meotti insisted, emphasizing that this policy of appeasement must be abandoned.
He cites Algerian novelist Boualem Sansal, who wrote recently that "It is as if all of the pope's efforts have been directed to exonerating Islam from any of its responsibilities. He seems to have been doing this even more than observant Muslims."…
Meotti refers to what Renaud Girard wrote in Le Figaro that, considering these facts, "The stubborn silence of European leaders on the question of religions, Islam in particular, astonishes and disappoints," adding that by "refraining from defending Christians in the East, the West… gave a signal of weakness by abandoning its ideological friends [and] it has renounced its creed."