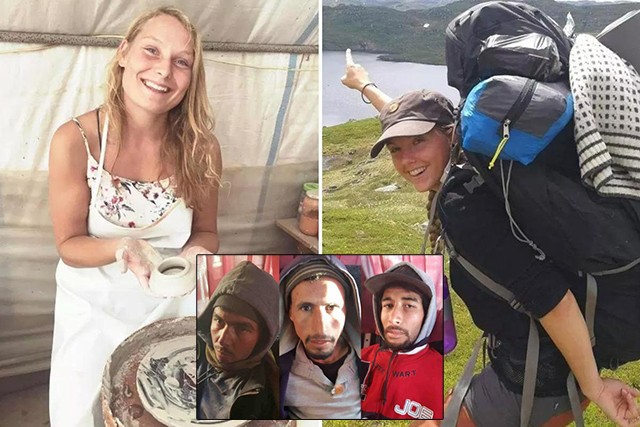 Just three months after two young Scandinavian women were savagely beheaded by ISIS terrorists while hiking in Morocco, the British paper The Independent has issued a travel guide for single women recommending they "travel solo" to Morocco in honor of "International Women's Day."
"The Independent" is owned by Soddy Barbarians. Savvy?
British Journalists Are White Supremacists
(David Wood Proves It!)
Although they will never admit it, British journalists working for Great Britain's most prominent news platforms (e.g., The BBC, The Guardian, Daily Mirror, etc.) are white supremacists (i.e., total racists). They hold Arabs, Pakistanis, and Afghanis to lower standards than they hold other people to. Why? Because British journalists are convinced that white people are superior to non-white people. We see a perfect example in Tommy Robinson's recent documentary "Panodrama: An Exposé of the Fake News BBC." In the documentary, Tommy exposes BBC Panorama's John Sweeney of blatant racism, homophobia, and elitism. Sweeney's bigotry goes unchecked by the media, because bigotry is widespread among British journalists.
Reflections on Socialism and Nationalism
THE relationship between socialism and nationalism has become a no-go zone for the Left in the West, where it has loudly proclaimed its internationalism, laid out the welcome mat for Third World "refugees" and blamed supposedly impending climate catastrophe on the bad economic choices of fellow citizens, seeking to infuse them with a sense of guilt for their alleged racism, xenophobia and greed. All this at the same time the Left seeks to exploit minority grievances and weaken the bonds of patriotism and identification with the nation state.
Western Civilization's Future More Important Than Worries over Social Security
"A future in which China is the determiner of the economic system and Islam is the determiner of culture is probably not going to be terribly friendly to libertarian political philosophy,"
From the Religion of Peace: