'We have what's known as FREEDOM OF SPEECH!' Outraged Trump says he is 'closely monitoring' social media sites for bias against conservatives – after Facebook banned several far-right figures from their platform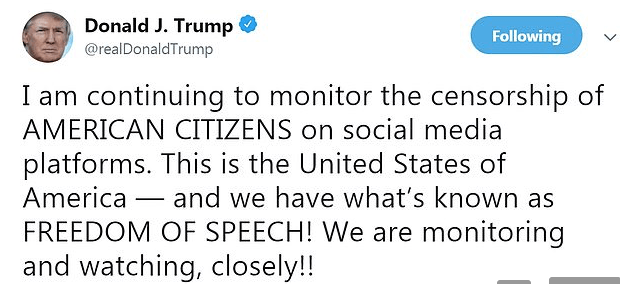 Alex Jones and Laura Loomer were among several right-wing commentators who were banned from Facebook and Instagram this week 
On Friday, Trump hit back, implying that a social media crackdown on controversial content was actually an attack on conservatives
He vowed to 'closely monitor' the popular sites for bias, before claiming that  'things are getting worse and worse for Conservatives on social media' 
The president himself is a prolific user of social media, having tweeted more than 41,000 times  
Queen Doesn't Invite London Mayor Sadiq Khan To President Trump State Dinner
Khan said President Donald Trump was not worthy of a state banquet.
A lot of noise from a Paki social raiser who became the worst mayor of Londonistan, ever.
Fakebook is STILL allowing anti-Christian fanatics to peddle hatred – despite claiming crack down on content promoting 'violence and hate'
They banned conspiracy theorist Alex Jones and far-right Milo Yiannopoulos 
Pakistani cleric Khadim Hussain Rizvi is allowed to spread anti-Christian hate 
Holocaust denier Alison Chabloz is also still allowed to keep a Facebook profile
Pakistani cleric Khadim Hussain Rizvi – spiritual leader of the extremist group Tehreek-e-Labbaik – spreads anti-Christian rhetoric – and is still allowed to remain on Facebook 
Hmm, the last thing we want is to see these raving Islamic savages banned from telling us how they really feel. Its always enlightening to see them spew their hatred.
Jacinta Price Islamophobic row 'an ABC (s-)hit piece'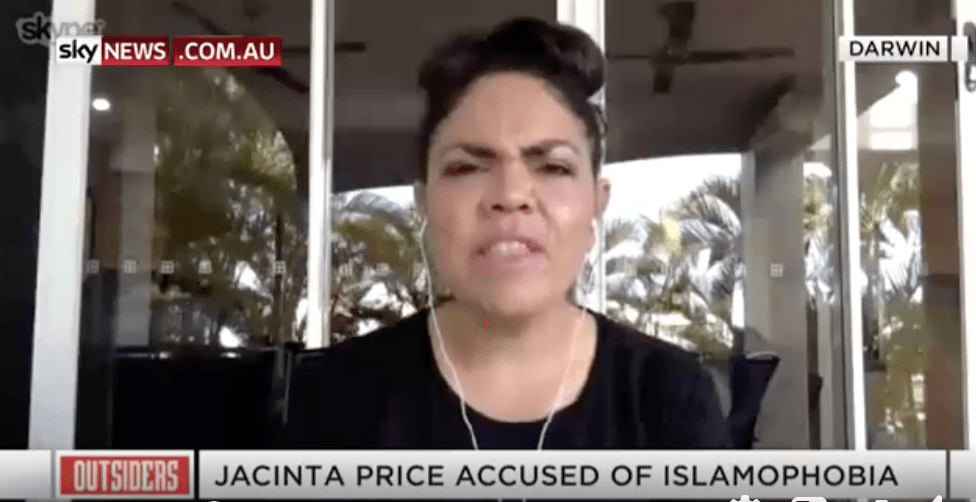 The Country Liberals will not disendorse or reprimand their high-profile Northern Territory candidate Jacinta Price over an "Islamophobic" video she reposted on social media in 2014.
The party issued a statement last night accusing the ABC — which first published the story — of curating a "political hit piece" on Ms Price, a domestic violence survivor.
"The ABC in the Northern Territory is hellbent on politically attacking Ms Price at every opportunity and undermining her bid to make history as the first Aborig­inal person to win the seat of Lingiari," the statement said.
"The ABC's malicious attempt to tarnish Ms Price as being anti-Islam on the basis of her domestic violence campaigning is the latest example of politically biased reportin­g against her and will only serve to further erode public trust in the taxpayer-funded national broadcaster.''
The controversy comes after Ms Price launched a broadside against Greens leader Richard Di Natale this week for failing to sack his Lingiari candidate, George Hanna, who reposted a meme calling her a "coconut".
Labor Territory Senate candidate Wayne Kurnoth stood aside last month after The Australian ­revealed he had shared an anti-­Semitic conspiracy theory that claims the world is being run by a secret society of Jewish shape­shifting lizards.
The ABC apologised last month for an earlier interview involving­ Ms Price and her mother that aired inaccuracies.
CLP president Ron Kelly denied­ that the video Ms Price shared was "Islamophobic", as the Australian National Imams Council reportedly claimed.
The video, which claims to contain "the naked truth about Islam", featured psychologist Wafa Sultan's views on what she saw as the destructive nature of Islami­c civilisations.
Ms Price did not respond to questions yesterday.