All hail the Goracle!
Al Gore has arrived in Australia here to preach global warming apocalypse in the middle of a record cold snap with snow falls in places you wouldn't imagine. The heavens mock the false prophet.
New York mayor unites with Sadiq Khan to blast Trump
New York mayor Bill de Blasio has demanded Donald Trump apologise for his "extreme" personal attack on Mr de Blasio's London counterpart, Sadiq Khan.
The city leaders joined forces to fire back at the US president, who hurled insults at them both on Twitter as he arrived for his state visit to the UK on Monday.
Mr Trump denigrated Mr Khan for his height and compared the Labour mayor to "our very dumb and incompetent Mayor of NYC, de Blasio".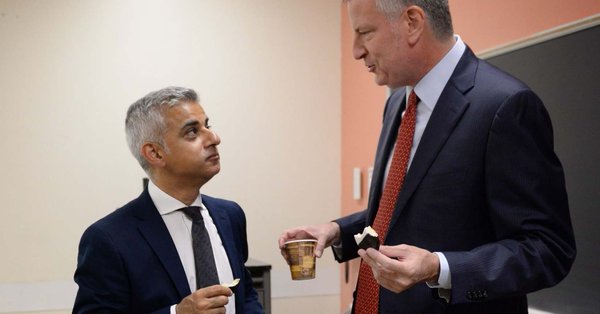 President Trump Hilariously Roasts London's Mayor Sadiq Khan
Trump calls London mayor 'stone cold loser' on arrival in UK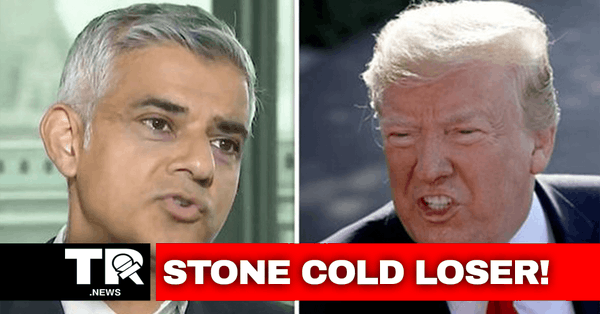 PRESIDENT Donald Trump sent a direct message to failing London Mayor Sadiq Khan who claimed that it was 'Un-British' to roll out the red carpet for him ahead of his state visit.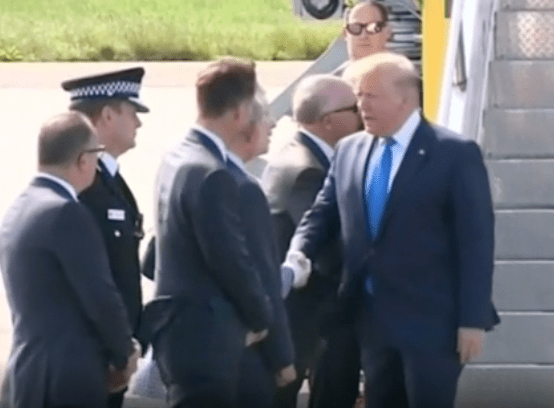 US President Donald Trump has returned fire and responded to remarks by London's mayor comparing him to European dictators of the 1930s.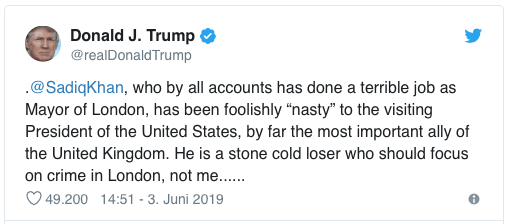 The remarks were made in response to Mr Khan's comments hours earlier in which he called President Trump "one of the most egregious examples of a growing global threat".
BBC are completely partisan and anti-Trump and pro-EU. They want the relationship with the US and this President to fail. @maitlis the mask has finally slipped – you are a disgrace. pic.twitter.com/kTXVFUXNoF

— banthebbc (@banthebbc) June 4, 2019