Not for the first time.
Muslim migrants invaders 'threw Christians overboard during row on boat from Libya to Italy', say police
Italian police have arrested a group of Muslim migrants who allegedly threw 12 Christians overboard in a religious hate-fuelled mass murder while crossing the Mediterranean.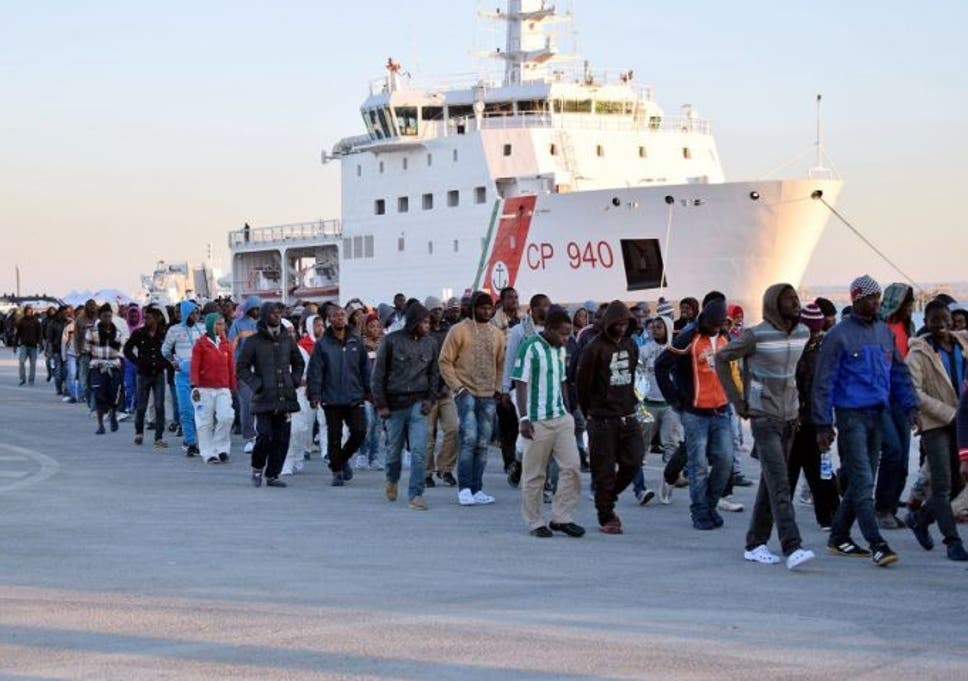 The 15 arrested people were on a boat from Libya crammed with more than 100 people by human traffickers.
They set off on Tuesday in the rubber vessel as a wave of migrants took advantage of calm seas and warm weather for the treacherous journey.
During the voyage, Christian migrants from Nigeria and Ghana were allegedly threatened with being abandoned at sea by the arrested passengers from the Ivory Coast, Senegal, Mali and Guinea Bissau.
Eventually the threat was carried out and 12 were pushed overboard, who are now feared dead.
Of course they are.  They are vicious, fanatical b*tches.