Extremist groups pose more risks now
"Extremist groups" like…  Mohammedans?
Costly deradicalisation programs are failing, what next? A group hug and fairy dust?
Turning the other cheek and showing compassion appears to be viewed with disdain, as weakness.
By Deborah Snow –  July 10, 2019
Extremist jihadi groups Islamic State and al-Qaeda pose more of risk now than when the so-called "caliphate" of IS commanded vast swathes of Iraq and Syria, a leading Australian security think tank has warned.
And it has questioned the effectiveness of legislation to block foreign fighters from returning home, saying that by allowing them to come back, the government can focus on their rehabilitation rather than letting them loose on "weak and fragile" countries where they can wreak harm.
"Despite having no territory and having lost many of their leaders, both al-Qaeda and ISIL [another term for IS] continue to pose a threat to the maintenance of international peace and security," the Australian Strategic Policy Institute says.
"In fact, one could argue that they pose more of a threat today as the structure of the groups has moved from integrated to fragmented, making command and control more tenuous."
Related: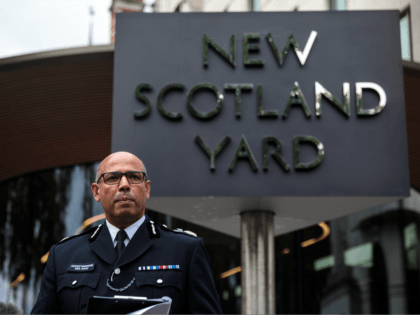 In other words: don't report on Mohammedan child rapists without our approval or we lock you up like Tommy Robinson.
The institute cites figures from its counterpart in the US, the Centre for Strategic and International Studies, calculating that there are around 218,000 salafi-jihadis and allied fighters around the world.
"These figures indicate that despite 18 years of combat and the spending of trillions of dollars, we're nowhere near ending the jihadist threat, as the ideology continues to resonate with people."
It says that the recent release in April of a video address by IS leader Abu Bakr al-Baghdadi – the first sighting of him in five years – showed the group was now focused on franchising its operations around the world.
"The video is a further indication that in the post-caliphate period ISIL is metamorphosing into a loose network composed of groups representing specific areas such as ISIL-Sinai, ISIL-Libya, ISIL-South-east Asia and so on," the ASPI paper warns.
"The underlying theme of al-Baghdadi's message was that this network doesn't need territory to continue in its campaign to restore the caliphate."
The institute says violent extremists will continue to use the "dark web" for recruiting, and that they are becoming more "tech-savvy" as they adopt software that enables high-level encryption of messages and files.
Both al-Qaeda and IS are likely to invest in technology which can cause massive disruptions at little cost, the paper warns, citing the example set by the drone scare at Gatwick airport last year.
ASPI says Australia needs to update its 2015 counter-terrorism strategy by adapting to the new challenges of a fragmenting salafi-jihadi environment.
Given the appeal of "fragile and weak" states to the terrorist networks, the paper says, the Australian government should "re-evaluate our foreign aid and reconstruction budget" which is "very low".
It says that if Australia is serious about preventing another Islamic State, there has to be more engagement in particular with the countries of the Sahel [in western and north-central Africa], Central Asia and South Asia, and the Southern Philippines, where Islamic State recently claimed credit for a suicide bombing at a Catholic church.
It calls for a specialist inquiry into Australia's laws allowing revocation of citizenship, saying there is "no evidence that such measures work."
The institute cites figures from its counterpart in the US, the Centre for Strategic and International Studies, calculating that there are around