Climate BS on steroids
British Muslims are being urged to take the lead on fighting climate change as a study suggests rising temperatures will make pilgrimages to Mecca dangerous.
Get your shoes and socks on, people.
No, not you infidels: you're not allowed to enter Mecca!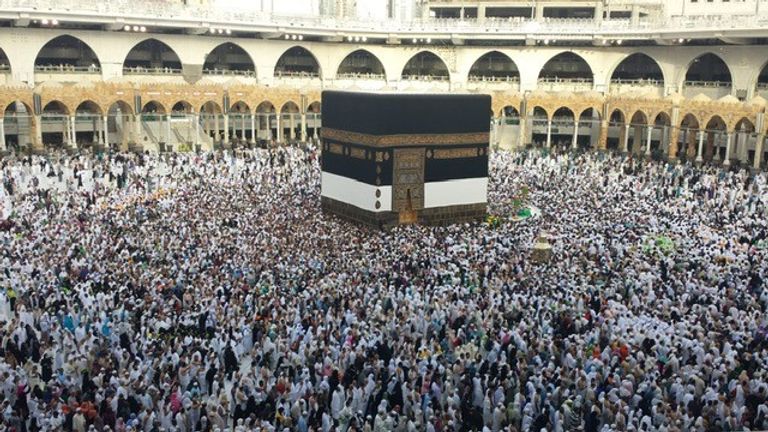 The Hajj takes place in Mecca which is situated in a desert valley in western Saudi Arabia
Hysterical climate fanaticism combined with the fanatical frenzy of Islam. What a combo!
Every year, Muslims around the world meet in Mecca to perform the Hajj, the Islamic Pilgrimage, but what are the origins of this strange practice? When Muslims fulfill one of their most fundamental Islamic practices, are they actually imitating pre-Islamic Arab polytheism? Let's find out: The Truth About The Hajj
From the Religion of Peace: