From the Climate Activism crosses the religious threshold and YGBFKM department comes this inanity.
Jesus has left the building. The Church of Sweden seems to have given up Christianity to declare the fanatical little retard Greta the patron saint of The First Church of the Climate Cult.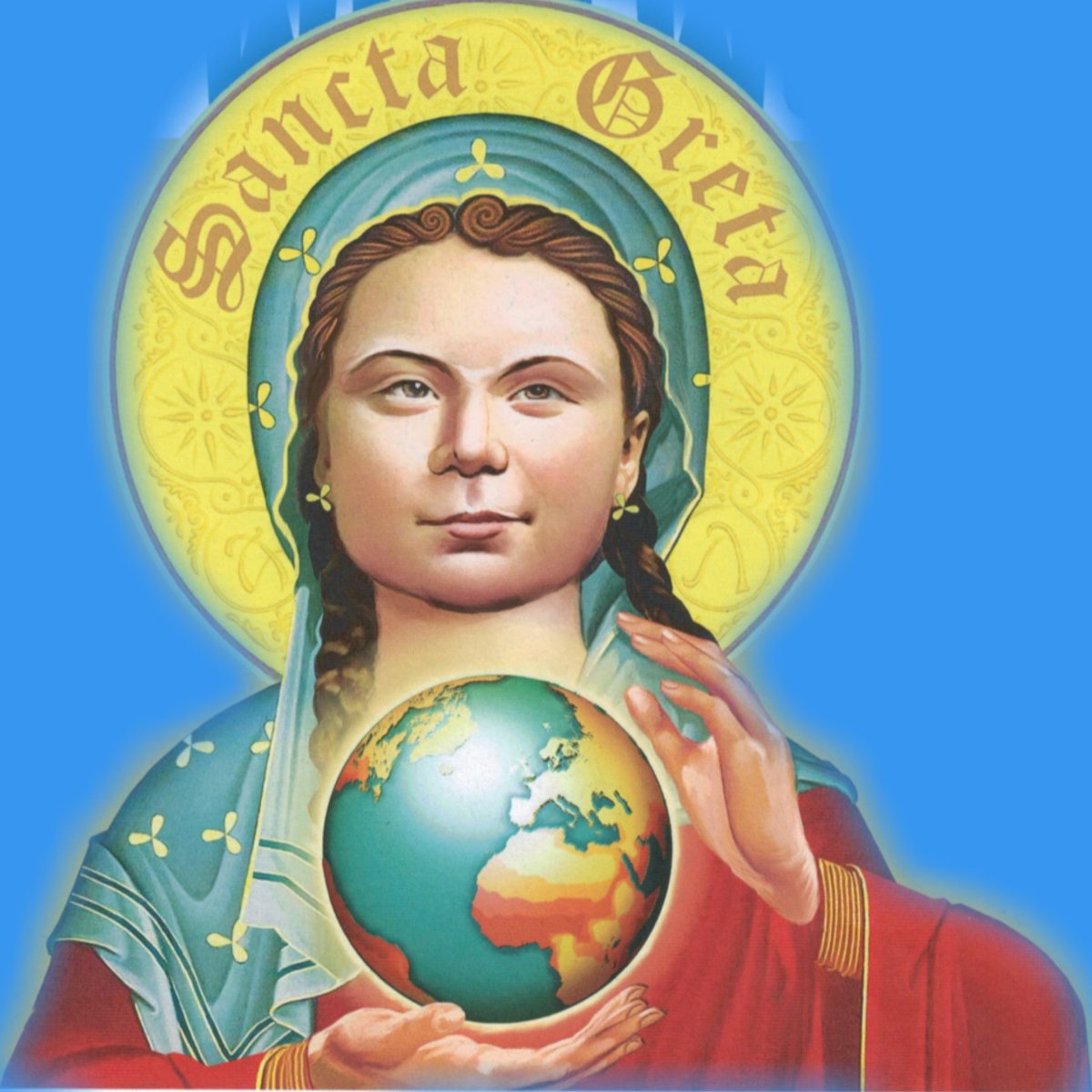 Greta will likely be the first retard to win the Nobel Prize since the undocumented Magic Negro, Hussein Obama. 
Via Bibliatodo Noticias via Google Translate:
Greta Thunberg activist is proclaimed "Successor of Christ" by Church of Sweden
Sep 27, 2019
For [her] defense of the environment, the Swedish church has claimed that activist Greta Thunberg is the "successor of Jesus Christ" at this time.
"Ad! Jesus of Nazareth has now named one of his successors, Greta Thunberg, " wrote the Limhamns Kyrka church on Twitter.
More links:
Swedish archbishop thinks Greta is like an old testament prophet.