U.N. Imposes Strict Gender Quotas on British Army for Africa Jihadi Fight
Social engineering at its worst.
UK should call the UN's bluff – if you want us to perform a security task, let us do it the most effective way we know how to. If you just want to tick a PC box, we will leave the job to the Swedish army.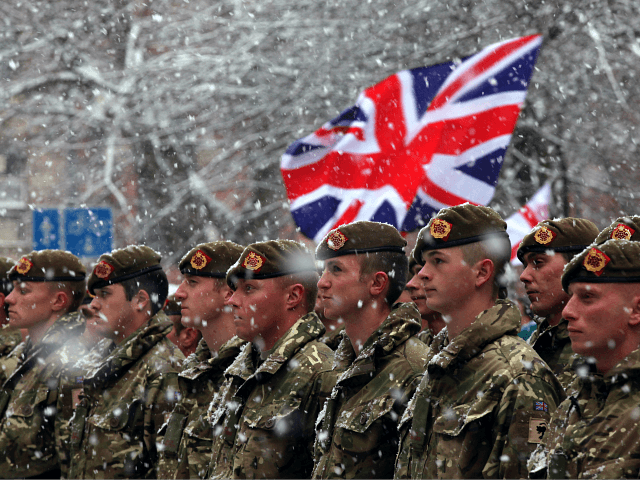 The United Nations has placed strict gender quotas on a British Army peacekeeping deployment to Mali in west Africa, demanding more females are sent under the auspices of a special bureaucratic directive.
At least 250 soldiers are expected to join the U.N. peacekeeping force helping France to contain the deadly Islamist jihadi threat in the disputed Sahel region, the Daily Express reports.
The UK is doing an important job in getting out of the EU, now it needs to get out of the UN.
British soldiers do not need to be sacrificed because UN politically "correct" Marxists have a nefarious agenda.
Enriched Italy…

Illegal migrants blocked the port gate of Gioia Tauro & attacked police as they demanded immigration documents & free housing

Without Salvini in office the Left will continue to flood Italy with dangerous economic migrants

Full Story: https://t.co/Kke1XYIGN5 pic.twitter.com/cuEsy5wKuq

— Amy Mek (@AmyMek) December 22, 2019
'I don't want to die': 7-year-olds left terrified after Greta Thunberg presentation
Greta, Bushfire Expert
Greta Thunberg weighs in on Australia's bushfire crisis https://t.co/9w9lBpZMpr

— The Australian (@australian) December 22, 2019
"Intercepted"
Spain's coast guard intercepted a boat carrying almost 30 migrants off the coast of the Gran Canaria in the Canary Islands in the Atlantic on Friday and transported them to the island's port of Arguinenguin shortly before midnight. pic.twitter.com/5o4Ik3C08O

— ANews (@anews) December 22, 2019