ASIO boss trumpets threat of neo-Nazis as he warns terrorist attack 'probable'
Our 'intelligence' DownUnder seems to be on the level with Clueless Clapper in the U.S.
What a useless tosser!
What kind of intelligence clown would come up with rubbish like that?
Why are taxpayer dollars wasted on this BS?
What kind of worthless schitz would tell you to look for Nazis under the bed and at the same time deny that murderous Mohammedans are running amok on our streets?
Disgraceful. How can the  Australian political establishment be so cruel?
Elderly pair 'had boiling water poured down their throats' refugee advocate says 
White South African farmers who sought Australian protection left disappointed 
Of 570 humanitarian applications only 41 were granted and 340 are still waiting
'The only way to end racism is … to destroy the white race': farmers flee race hate
Crime is extensive in South Africa, department says opportunistic not targeted
South Africa now 9th largest source of migrants as they try other visa routes
Almost 80,000 South Africans have come on other visas since July 2018 
A surge of South Africans seeking protection in Australia have been disappointed as no visas have yet been approved.
Rejection letters to the families applying for protection and humanitarian visas have said they are not refugees because the violence in South Africa is widespread, random and opportunistic.
'The risk of murder and serious physical/sexual assaults is one faced by the population of the country generally and not by the applicants personally,' said the letter, quoted in The Australian newspaper.
Memorial crosses in Ysterberg near Langebaan, South Africa in 2017. Each cross marks a white farmer killed as racial tensions fuelled by economic inequality simmer.
No. Black savages murder white farmers because they can & because there is no justice. This is not "racial tensions", this is genocide. "Economic inequality" has nothing to do with.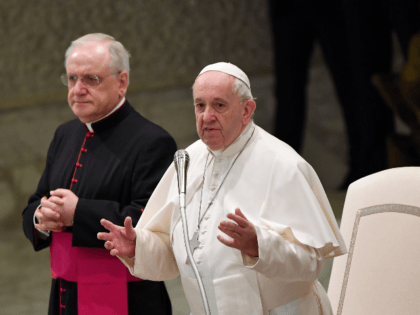 Resist white genocide & you are 'Nazi'. The Argentine commie pope is becoming more unhinged by the day.
ROME — Pope Francis said that policies proposed by populist politicians to curb mass migration only serve to stoke hatred and fuel fear, comparing them to Nazi rhetoric on Sunday.
In an address to a gathering organized by the Italian bishops' conference in the southern Italian city of Bari, the pope connected dots between war, international migration, and climate change, three key issues of his pontificate.