Update: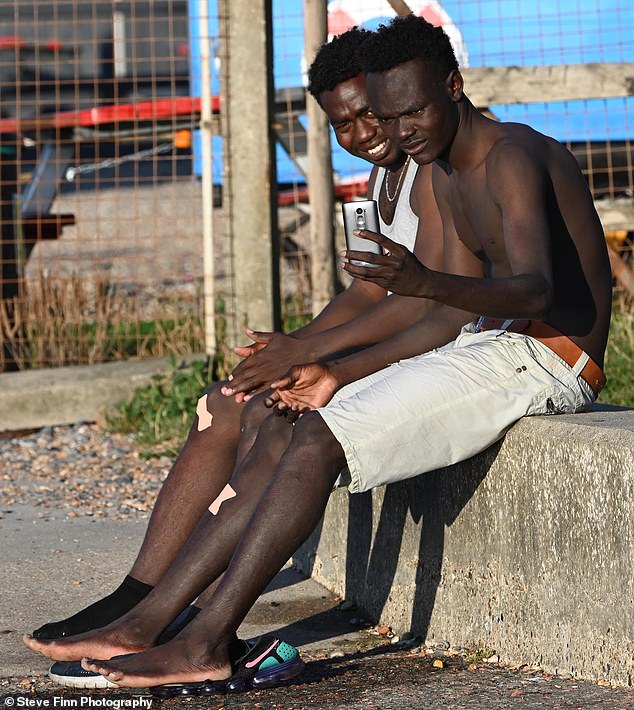 Look mum, we made it! Migrants pose for SELFIES in the sunshine on Kent coast after dodging border force patrol boats during dawn Channel dash in a dinghy
The group of five set off from Calais but were not stopped by French authorities
When they arrived near the shore of  St Margaret's At Cliffe they left both
The five swam to land before being met by police and then Border Force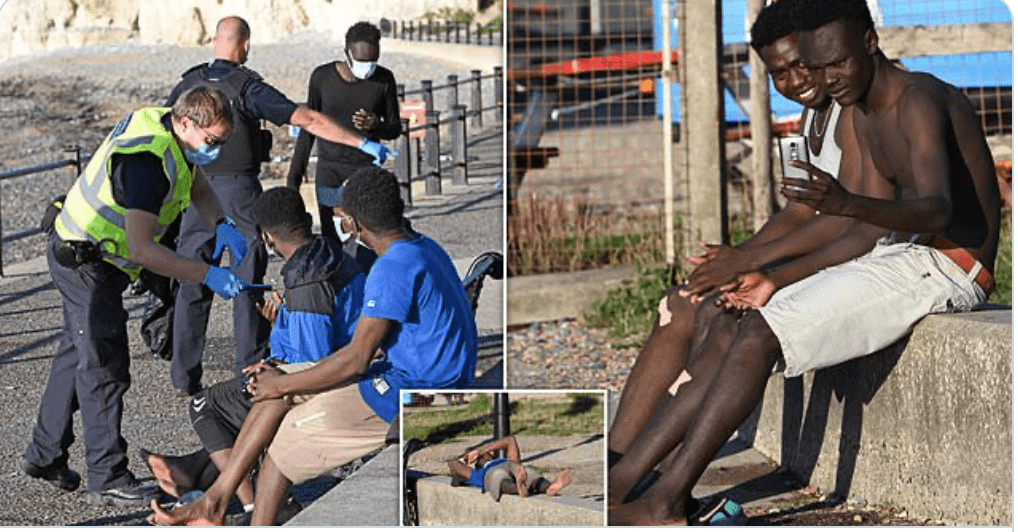 'Migrants' set up camp in London's exclusive Park Lane – opposite five-star Hilton hotel and just yards from Hyde Park
Men and women were photographed setting up tents in Park Lane earlier today as the capital opens up
The homeless camp has been set up opposite the five-star London Hilton on Park Lane hotel  
Last September a large camp of migrants was moved from the same area after a rise in anti-social behaviour
Last year, a homeless camp mainly made up of Romanian and Bulgarian migrants pitched up in the same area after being moved from Marble Arch by police, having seen a rise crime and anti-social behaviour.
20 migrant boats in one day as record numbers cross Channel
A record 202 migrants made it across the English Channel illegally today on small boats.
In the latest shocking example of illegal immigration being utterly out of control, more than 200 migrants successfully got to England in a single day via this route.
They came across in a total of twenty vessels.
Obviously, BoJo is supporting this. If he didn't, he would have stopped these "migrant boats". BoJo is a flake.
Yesterday I tried to book a room at the 4 Star Bromsgrove Hotel & Spa, but it was closed to the public.

Turns out it's accommodating 147 illegal migrants and we're all paying for it. pic.twitter.com/9A2fubjYTx

— Nigel Farage (@Nigel_Farage) July 30, 2020