https://twitter.com/ali/status/1278137560393539585
Tucker Carlson tonight said that every American should be treated the same under the law regardless of skin color or money. 
Cancel Culture Backfiring Spectacularly
"Day or night he never stops, Bezos works with killer cops."
Bezos is too arrogant to take heed.
RT.COM
.
Amazon founder Jeff Bezos was targeted on Sunday by activists, who set up a guillotine outside his Washington DC home and called for an end to the "exploitation" of the company's employees.
In front of the guillotine was a sign reading: "Support our poor communities not our wealthy men."
Footage from the scene shows demonstrators outside the residence saying: "It is still exploitation, and when they become threatened, and we have no voice, the knives come out."
WESTERNJOURNAL.COM
.
'The trials of our current times, like warfare, are immense and consequences severe and these seem inconquerable.'
.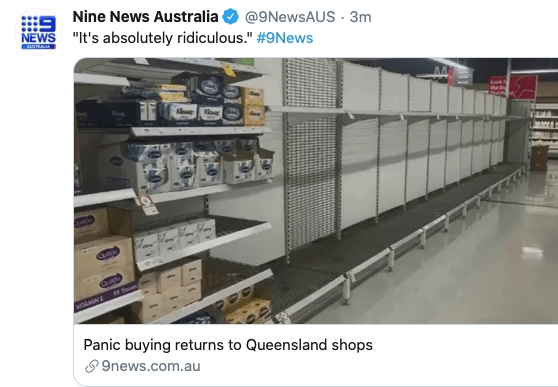 FREEDOM DIED IN HONG KONG TODAY
The law on Hong Kong's public security, signed into effect today, introduces political "crimes" and allows mainland China's security forces to operate in Hong Kong permanently and legally. This is the end of Hong Kong's special status. It will have huge effects on Hong Kong's politics, law enforcement, and even on foreign tourists and expats. Hong Kong's churches will also be in high danger, because they actively supported the people's movement in defense of freedom and democracy. Pray for Hong Kong!
Let's pray for Hong Kong's courageous Christians to continue to "stand firm in one spirit, with one mind striving side by side for the faith of the gospel." (Philippians 1:27)
Today, the U.S. government immediately imposed first major sanctions on Hong Kong, forbidding exports of U.S. high technology. Until now, Hong Kong enjoyed the same trading status regarding high technology as Britain or Australia, but its status has now been downgraded to that of Syria or Venezuela. More U.S. economic sanctions will follow against Hong Kong and the mainland China.
Dozens of people arrested in Hong Kong after new "anti-protest" law imposed by Beijing came into effect, officials say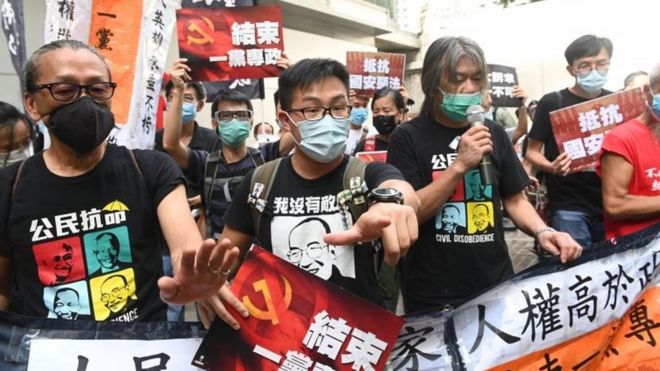 Hong Kong: Dozens held as 'anti-protest' law kicks in on handover anniversary
Dozens of people have been arrested in Hong Kong, including a man carrying a pro-independence flag, after a new "anti-protest" law imposed by Beijing came into effect, officials say.
Police have used pepper spray to disperse some protesters gathered to mark 23 years since British rule ended.
The national security law targets secession, subversion and terrorism with punishments up to life in prison.
Critics say it stops some freedoms meant to be guaranteed by China.