Saudi Arabia's price for normalizing relations with Israel is the creation of a sovereign Palestinian state with Jerusalem as its capital, a senior member of the Saudi royal family reaffirmed on Friday.
Prince Turki al-Faisal's remarks are here.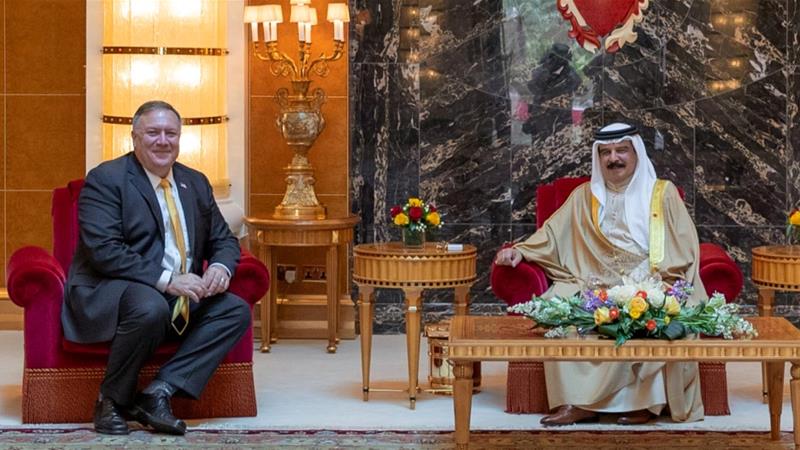 In talks with US Secretary of State Pompeo, King Hamad says Bahrain is committed to the creation of a Palestinian state.
"The king stressed the importance of intensifying efforts to end the Palestinian-Israeli conflict according to the two-state solution … to the establishment of an independent Palestinian state with East Jerusalem as its capital," the agency reported.
****
Kuwaiti Imam Sheikh Naji Al-Kharas said in a Friday, August 21, 2020 sermon that was uploaded to his YouTube channel that all the Arab peace agreements with Israel and the Jews, including the Camp David Accords, the Oslo Accords, and the Jordan-Israel peace agreement, are null and void because they "abolish the Jihad."
He elaborated that it is impermissible to sign a permanent peace agreement with the enemy.
President Erdogan said Turkey will do whatever is needed to obtain its rights in Black Sea, Aegean and Mediterranean.
Ten days after blocking the account of noted author and scientist Dr Anand Ranganathan, microblogging platform Twitter restored his account and has apologised to him.
Lucky devil. Sheik yer'mami's account was never restored.
Taliban attack survivor Ahmad Zawaz gains place to study at Oxford University
Boy Attends Oxford after Surviving Taliban Massacre of 150 Students
Ahmad Nawaz was shot and forced to play dead after Taliban terrorists rampaged through his school in Pakistan. He was flown to Birmingham's QE for treatment and is now going to Oxford.
The article wants you to believe Ahmad is a male version of Malala.
Remember Malala, the plucky little hijabi who was saved by western medics after being shot by Talibandits? Remember when she was given a Nobel price &a million bucks? Nowadays she jets around the world lecturing the kafirs not to resist the Religion of Peace.
No Islamic headbanger must be deported.
Two Moroccan citizens were sentenced to several years in Swedish prison for arson after they set a restaurant on the first floor of a residential building on fire, but a Swedish court refused to deport them despite the prosecutor's explicit request.
The 23-year-old Moroccan Aissa Lyousri was sentenced by Skaraborg District Court to four and a half years in prison for a fire that was aimed at a barbecue restaurant in Mariestad. In the past, he has also committed a grenade attack on a restaurant in Gothenburg and was convicted of that crime as well.
The reason behind this decision is that Aissa Lyousri has lived in Sweden for a long time, and has two children with a woman in the country.