At least 1 "bus load" of Antifa thugs infiltrated peaceful Trump demonstrators as part of a false Trump flag ops
Update:
The media is now enlarging images of protestors so they can be identified and prosecuted. Correct me if I'm wrong, but I don't remember them doing this when Antifa and BLM were unleashing their orgy of terror and violence. Law and order demands a single standard of enforcement.
Antifa infiltrated the MAGA crowd.
The evidence is abundant; photos of "MAGA" guys with Hammer & Sickle tattoos; seeing guys in red hats previously photographed at BLM rallies. Either way, people will believe what they want to believe. This country is fractured beyond repair.
House and Senate sessions in recess after protests lead to Capitol lockdown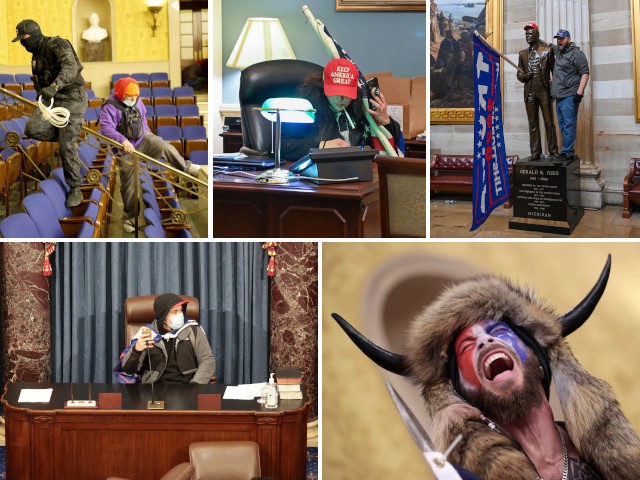 The U.S. Capitol has descended into chaos as Trump supporters clashed with police as they stormed barricades outside Congress, where lawmakers are convening to vote on the certification of the Electoral College of the 2020 presidential election. The Library of Congress has been evacuated amid violent classes.