Some things never change. Aung Sang Su Kye was barely in the saddle before she was out again. The Junta doesn't tolerate dissent.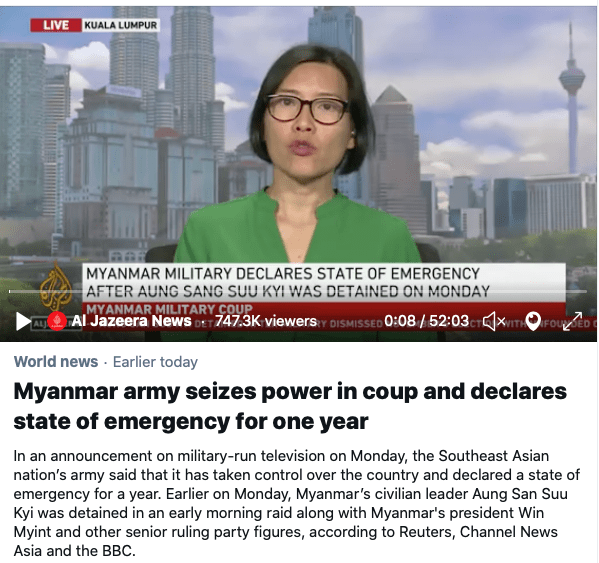 Remember when Biden said executive orders were for dictators? That was funny.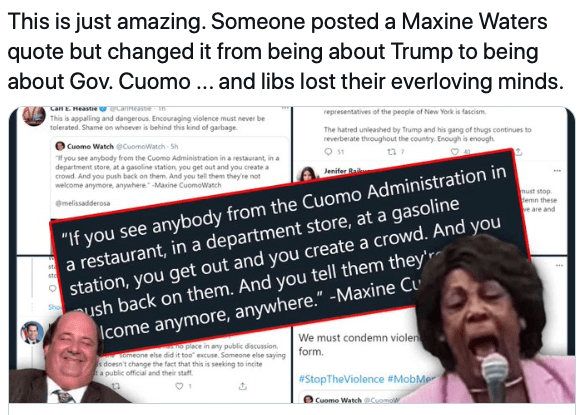 Who among us could forget Auntie Maxine's shrill, screeching call for mob violence against anyone and everyone in the Trump administration?
FACEBOOK INSIDER LEAKS: Zuck/FB Execs Admit FB has "too much power"

HOURS OF VIDEO!

FB wants to "work … with [Biden] on some of their top priorities"

"Biden already issued a number of exec orders on areas that we as a company really care quite deeply about"#ExposeFacebook pic.twitter.com/KNd0BU7biP

— James O'Keefe (@JamesOKeefeIII) February 1, 2021
SEE THE FULL LENGTH TAPES: https://t.co/T8PXZmX1ft

— James O'Keefe (@JamesOKeefeIII) February 1, 2021