Actually, most haters of WHITE people are WHITE, themselves, and don't have any BLACK friends.
That's the hypocrisy bit of it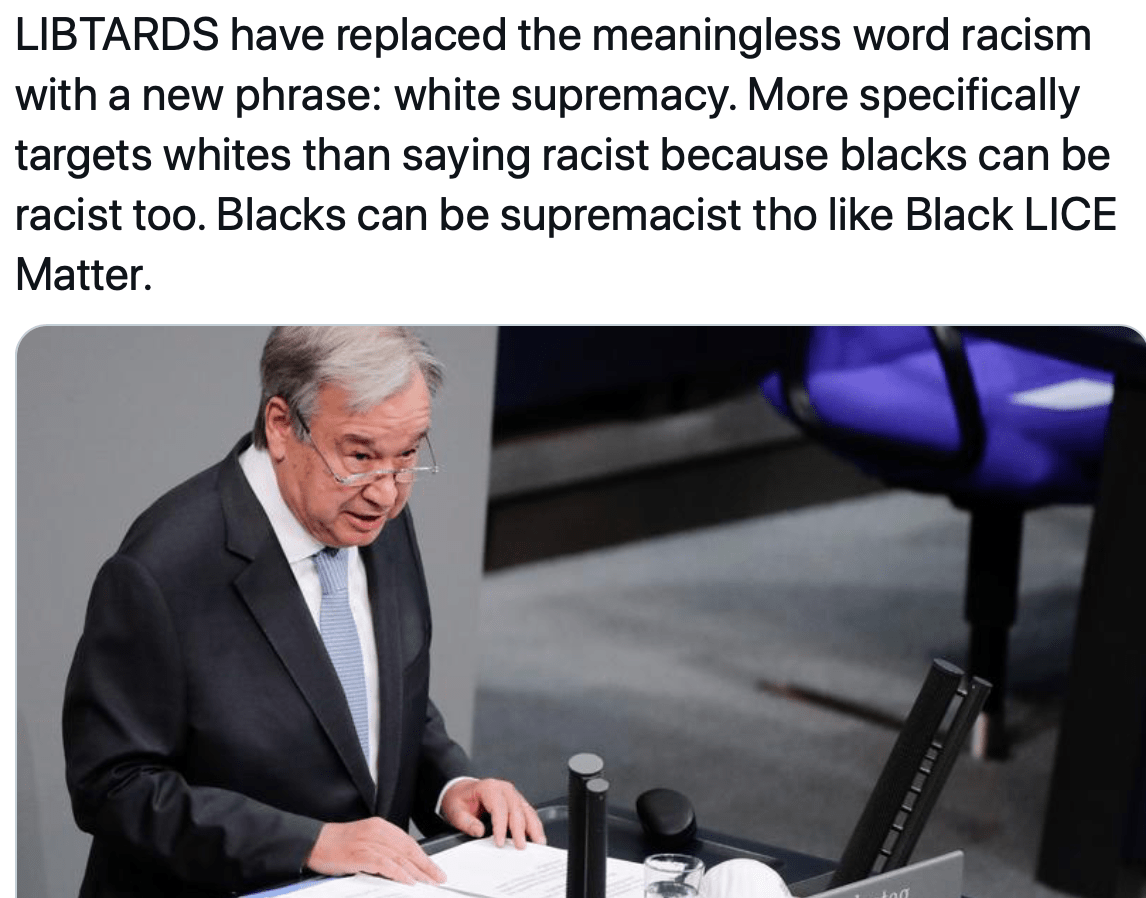 White supremacy a 'transnational threat', U.N. chief warns
GENEVA (Reuters) – United Nations Secretary-General Antonio Guterres warned on Monday that white supremacy and neo-Nazi movements are becoming a "transnational threat" and have exploited the coronavirus pandemic to boost their support.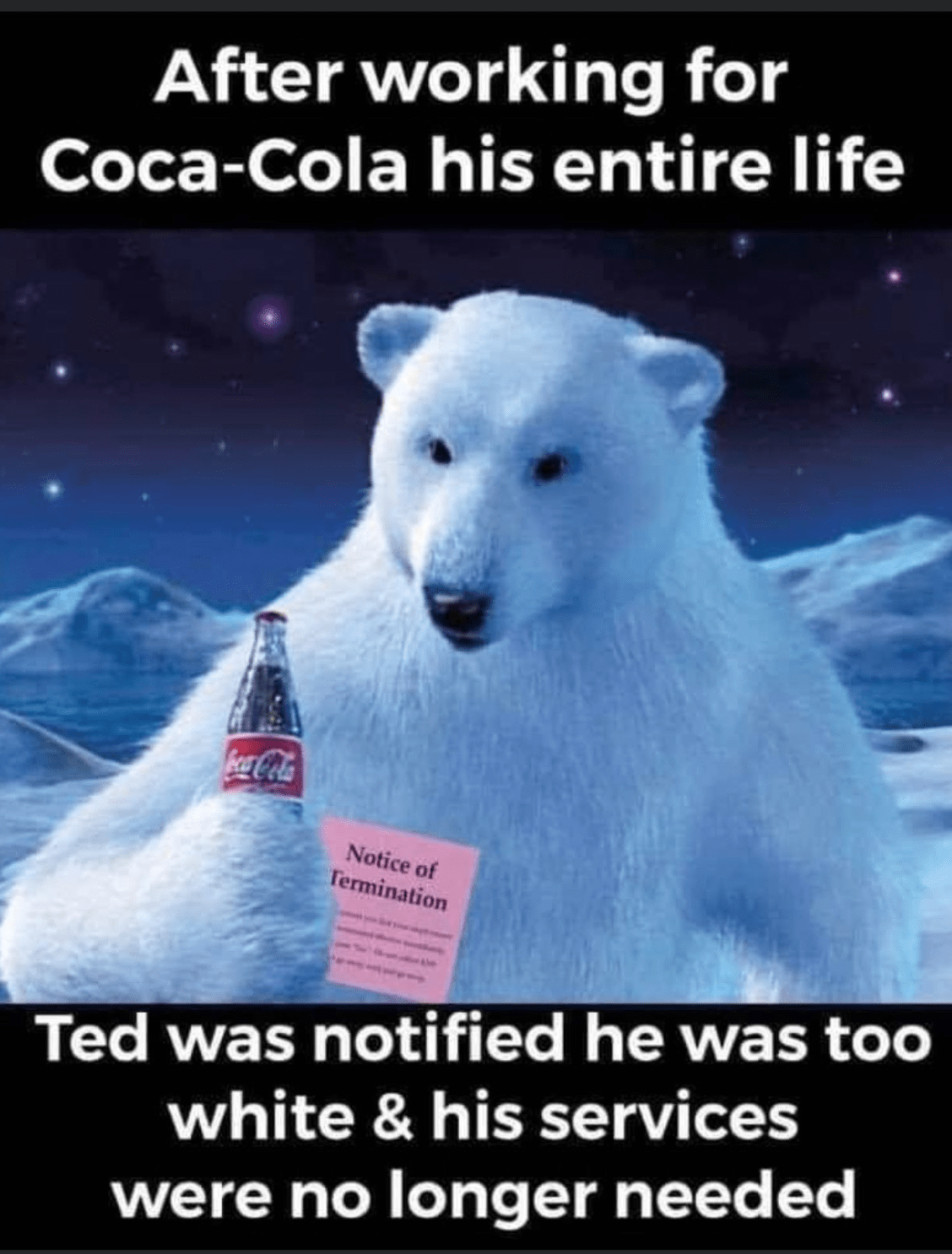 The concept of a "right answer" in mathematics is an expression of white supremacy.

Only a true racist would assume that black people can count. pic.twitter.com/fP2EnxnoXn

— Titania McGrath (@TitaniaMcGrath) February 23, 2021
Critical race theory perfectly encapsulated in one image. A poisonous, intellectually vacuous doctrine & a racist grift. And, yet its influence is enormous & growing…from academia to the private sector. pic.twitter.com/8FPjGw2xLL

— Rita Panahi (@RitaPanahi) February 24, 2021
The Bill and Melinda Gates Foundation is donating a million dollars toward a group that is attempting to "dismantle white supremacy" in grade school math.https://t.co/MTXo6Hg57x

— The Post Millennial (@TPostMillennial) February 24, 2021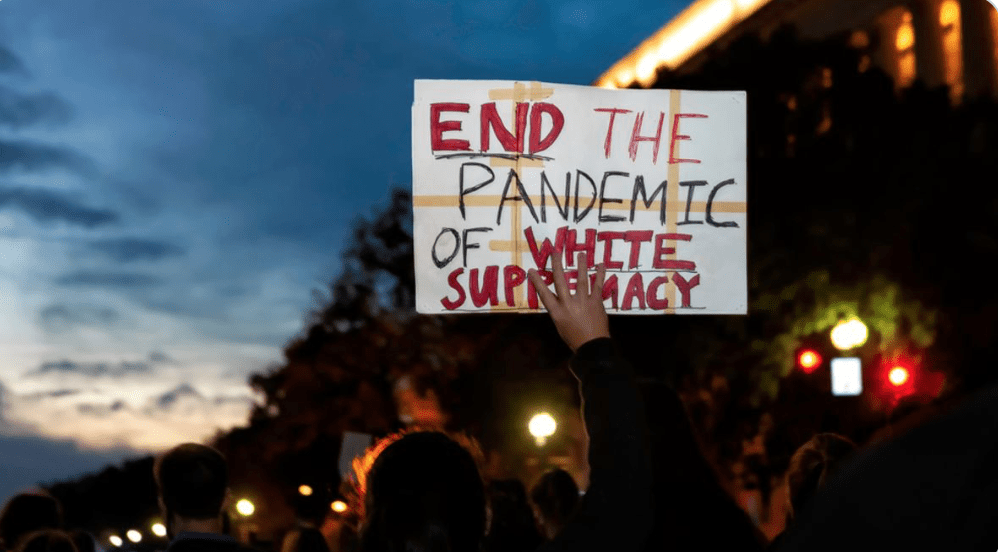 The level of stupid is hard on the brain. Who is willing to put up with this garbage any longer?
That's what its all about, actually:
We cannot tear down white supremacy without tearing down the border walls. pic.twitter.com/G04eE7suAI

— The Decolonial Atlas (@decolonialatlas) February 24, 2021