Australian High Court Rules The Constitution BANS Mandatory Vaccination
(Doesn't stop them from trying or to make your life miserable if you don't comply.)
The Chief Health Office authorized relevant Australian Defence Force employees to supply or administer a POISON ⚠️, also known as the SARS-COV-2 (COVID-19) vaccine!
Woman's death linked to AstraZeneca
Another one bites the dust …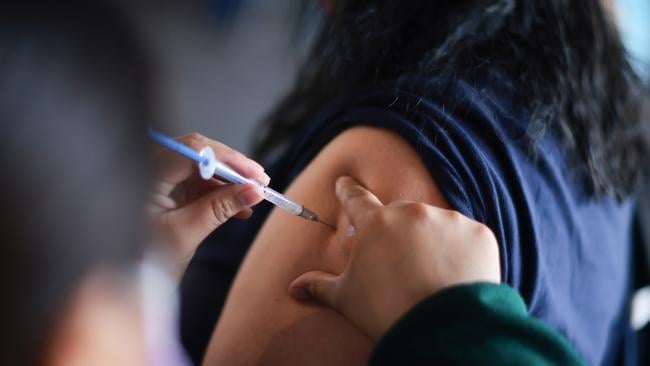 A 61-year-old woman has died from a rare bleeding disorder linked to the AstraZeneca vaccine, the TGA says.
Rhiannon Down The Australian July 8, 2021
.
A woman has died from a rare bleeding disorder linked to the AstraZeneca vaccine, according to the Therapeutic Goods Administration. The 61-year-old contracted immune thrombocytopenia (ITP), a disorder that occurs when the immune system mistakenly destroys platelets which help the blood to clot, shortly after receiving the jab.
.
In other news:
.
The Lebanese Muslim Association president said this "disproportionate" response could have harmful results
.
Infidel laws do not apply to the soldiers of Allah. The cops will respect that. They always do.
"An external Vaccine Safety Investigation Group (VSIG) of clinical experts and consumer representatives, convened on 2 July 2021, concluded that the woman's death was likely linked to the vaccine," the TGA said.
.
"This was based on the lack of strong evidence for other causes and the occurrence of the event being within a plausible time period after vaccination.
"While the woman had experienced a recent viral illness that could have theoretically caused ITP, the panel felt that the unusual severity of the event suggested that vaccination was a more likely cause."
.
The TGA said that as many as seven new cases of a separate rare clotting disorder had also been recorded in the community.
.
This includes a 72-year old SA woman, and man and woman, both 59, from Victoria who were confirmed cases.
.
While two women, aged 60 and 68, and a 71-year-old man all from NSW, and an 82-year-old woman from WA were probable cases.
.
"Seven additional cases of blood clots with low blood platelets have been assessed as thrombosis with thrombocytopenia syndrome (TTS) likely to be linked to the AstraZeneca vaccine," the TGA said.
.
"When assessed using the United Kingdom (UK) case definition, three were confirmed TTS and four were deemed probable TTS."
.