Fraudci funded bio-weapon development in China which is beyond insane. The Chi-Coms used it against us. After today, Flip Flop Fraudci can't wait to get back on CNN.
Gain of function Fraudci should be charged and arrested.
But that will never happen. If Swalwell can bed a Chinese spy and still remain on the Intelligence committee then Fraudci can conspire to poison the world & get away too.
Rand Paul will send letter to DOJ asking for criminal referral on Faucihttps://t.co/Q91DDV6UkQ

— The Post Millennial (@TPostMillennial) July 21, 2021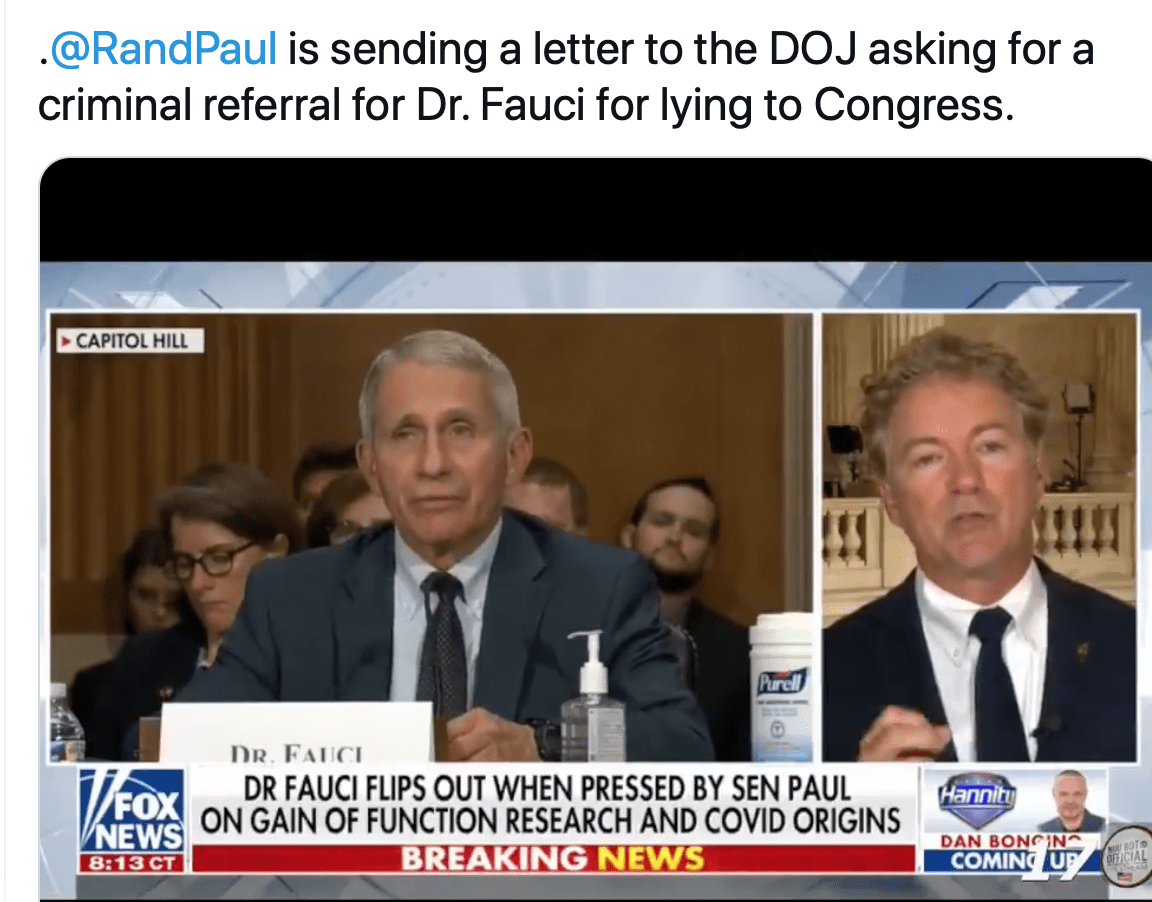 "Look what Richard Grenell spotted during Fauci and Rands Senate fight…watch his hand…" – Missy Crane
https://t.co/HW0kq19X4Q

— Wayne Dupree Media, LLC (@WayneDupreeShow) July 21, 2021