Another Saigon moment: chaotic scenes at Kabul International Airport. No security. None.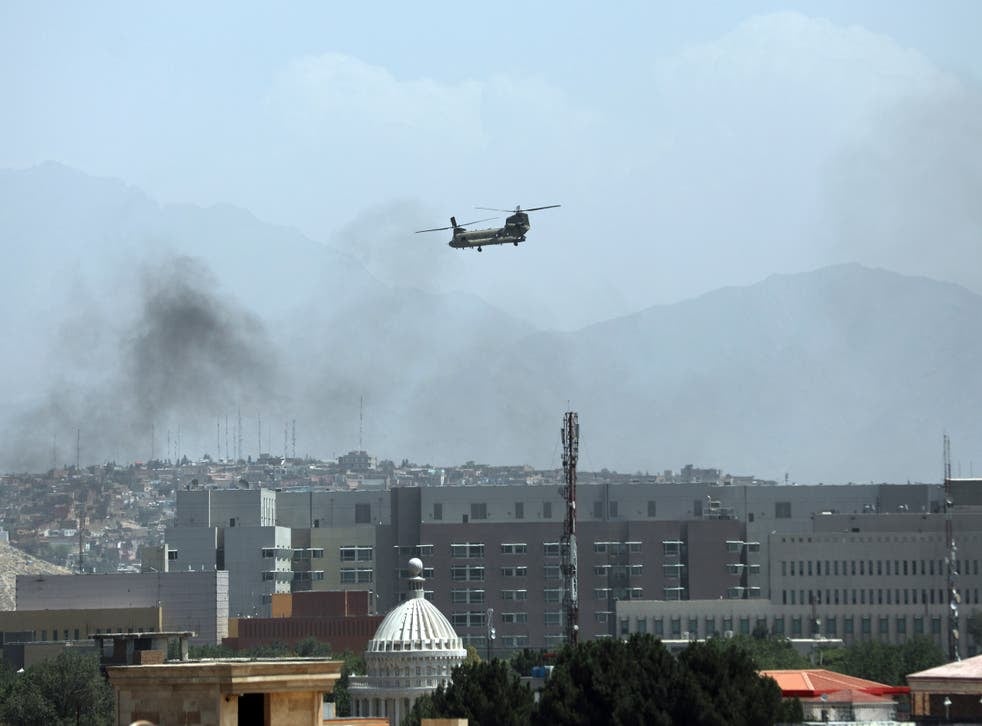 Another Saigon moment: chaotic scenes at Kabul International Airport. No security. None. pic.twitter.com/6BuXqBTHWk

— Saad Mohseni (@saadmohseni) August 15, 2021
Alan Jones has his heart in the right place, but like most journo's, he doesn't get Islam & he understands even less about a savage hellhole like Afghanistan:
Australia, along with the West, spilt blood in Afghanistan to grow democracy.
.
That was the first mistake. You can't "grow democracy" in an Islamic shithole country. You don't go there for "nation building" under sharia law. If you are not willing to do what needs to be done, stop wasting lives & treasure.
Along comes Biden, who was the only senior person in the Obama Administration to oppose the killing of Osama Bin Laden.
.
It was Biden who said on July 8, "The likelihood there is going to be the Taliban overrunning everything and owning the whole country is highly unlikely."
I reminded you, back on the 19th of July, that the American Democratic Senator, Patrick Leahy, said in early July, "Afghan interpreters could see a violent end… we are going to see pictures of them lined up against the wall and machine gunned."
.
That was a given.
.
I have raised over and over again with people like, Catherine McGregor, Jason Scanes and, of course, Dr Kay Danes, that Morrison and Dutton should act to immediately provide a safe haven for Australian Embassy security guards and others who worked for the Australian Embassy in Afghanistan.
.
Our best soldiers are in the dock for killing Taliban. Highly doubtful that we can motivate them to kill some more.
.
I have mentioned many times that these people had been extensively security vetted.
.
Bullshit. Nine out of ten are illiterate tribesmen who spied on us. Loyalty is not an issue here.
.
Biometric testing and the lot.
.
By the Afghan Ministry of the Interior and by the Australian Security and Intelligence Agencies.
.
Humbug. All corrupt.
.
And I asked then, what the hell was the Morrison Government on about?
I have mentioned on my program, over and over again, that these people have performed their duties to Australia faithfully.
.
They got paid.
.
Take them to Dubai, where we have an airbase, 18 miles out of Dubai, Al Minhad Airbase.
.
Fair enough. Don't bring them to Oz.
.
It can cater for thousands of people. It has medical facilities and accommodation.
But now the Taliban fundamentalists have surrounded the Afghan capital, Kabul, storming the capital just as they have stormed the nation.
.
"Taliban fundamentalists"? A Taliban is a student of Islam. All of them, every Afghan Muslim, is a Taliban. That's the nature of the beast. End of story.
.
This has been an appalling dereliction of duty by America and Australia.
.
We have other problems.
.