Almost 600 "migrants" from Tunisia have landed on the Italian island of Lampedusa in the space of two days. Meanwhile, a migrant-ferry vessel operated by the NGO SOS Mediterranee "rescued" nearly 200 migrants off the coast of Libya.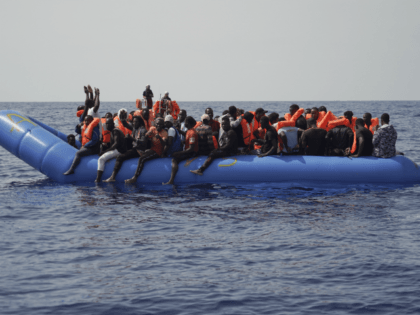 Invasion of Europe continues
Andrew Bolt, Herald Sun
Last year 1 million illegal immigrants from the Third World invaded Europe.
The number now is lower than that extraordinary high, but still so high that Europe will pay.
The International Organisation for Migration said 318,816 migrants and refugees entered Europe by sea in the year to October 16. The number of deaths recorded by the group (3,649) over the period is 532 more compared with the same time last year.