NSW Premier Confirms: Covid Tyranny Is Permanent
Gladys Berejiklian, Premier of New South Wales, confirms the obvious. Covid tyranny, which has reached its apogee in Australia (see here, here, here, here, here, here, here, here, and here), is not temporary. Two weeks to stop the spread has officially been extended to forever:
AUSTRALIA- NSW Gladys Berejiklian announces there is no return to normal life.

Even if there are no COVID cases and 80% of the population are vaccinated, social distancing and restrictions will remain for good.

Total state control. Always#COVID19 #covidnsw #NoVaccinePassports pic.twitter.com/ZoHSNCiVAR

— Bernie's Tweets (@BernieSpofforth) August 23, 2021
New South Wales Premier Gladys Berejiklian  was expected to have 80 per cent of the population fully inoculated by November.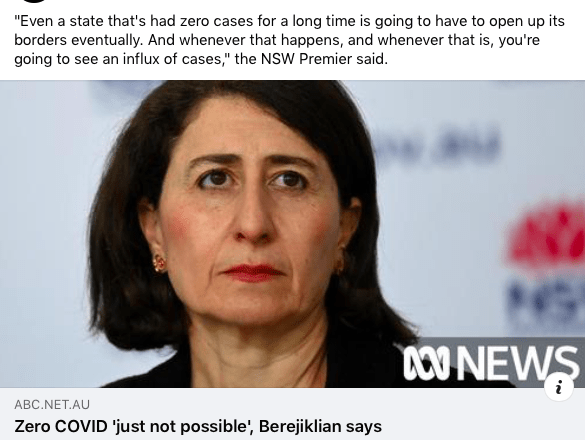 "So long as Covid is still around" means "so long as any of us are still around."
Even if Covid surprises everyone by disappearing completely in the foreseeable future, many of the most tyrannical Covid measures would be equally justified from a health perspective by the flu or even the common cold. Curing Covid cannot end authoritarianism. Only effective pushback can.
Victorian PM goes full blown tyrant which should land him in an institution:
Police Brutality We Could Never Imagine: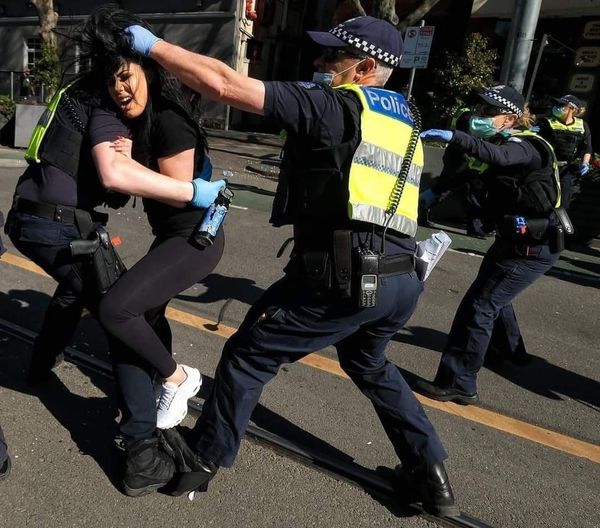 NSW Police Commissioner Mick Fuller says there's "an irony" to protest action as potential super spreaders for the virus have done nothing but encourage lockdown extensions.
"You made me do it", said the drunkard after he beat his wife to a pulp. Scumbag!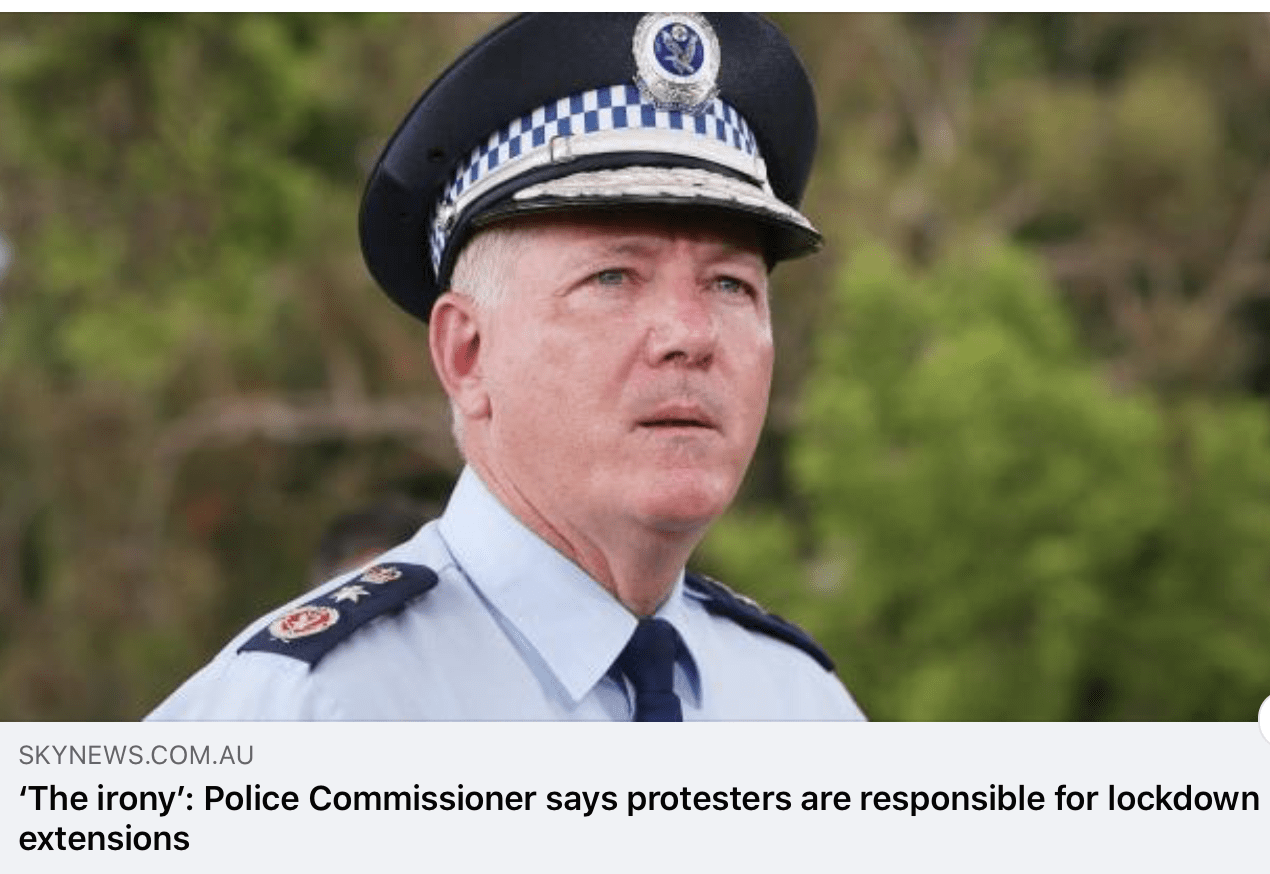 Dim witted bureaucrats transform into tyrants when given the first chance. They don't even need a sex change for that.
One brave man stands up against this mad power grab:
Australian politician with the balls to tell it exactly how it is. Standing up to tyranny …..#AustraliaHasFallen pic.twitter.com/e3GXjgqSb8

— Gillian McKeith (@GillianMcKeith) August 23, 2021