'Truth is incontrovertible.
Panic may resent it. Ignorance may deride it. Malice may distort it.
But there it is.'
Update: 78% of Victorians in hospital were fully vaccinated. Thank G-d vaccines work so well.
.
Indeed. Here it is. The truth: 78% of those who fell ill with Covid were fully vaccinated. Don't get that jab!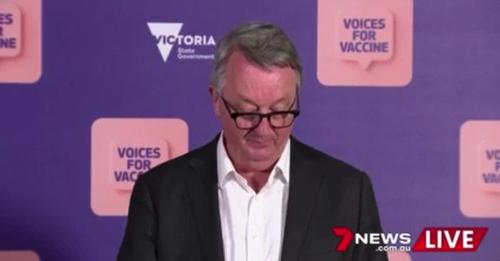 How many were vaccinated? Say that again? pic.twitter.com/fPvpphKDCv

— ValGlass2.0 (@AussieVal10) September 28, 2021
 Police pounced on fifty FRONTLINE HEALTHCARE WORKERS rallying in Melbourne to protest the vaccine mandate.
.
Even though, yesterday, thousands picnicked in the same spot.
Almost fifty frontline healthcare workers rallied today in a Melbourne park to protest the vaccine mandate.
After half an hour, the socially distanced group, many wearing masks and fully vaccinated, were moved on by police. Even though, yesterday, thousands picnicked at the same park, in the same spot.
One nurse who works at the vaccination hubs said, "ninety per cent of the people I'm vaccinating are there because they want their freedoms back… that's not the right reason to make a medical decision".
In Israel, just about everyone is vaccinated. Please explain this:
Israel's hospitals are overcrowded with coronavirus patients. Will Israeli doctors be the ones to decide who lives or dies?
The country's hospitals are overcrowded. Their coronavirus wards are collapsing and the doctors who are trying to treat all of these patients are crashing. There is not enough lifesaving equipment, nor skilled personnel to manage it.
We read in the U'Netaneh Tokef prayer: "How many will pass from the earth and how many will be created? … Who will die at his predestined time and who before his time… who by famine, who by thirst … who by plague?"