Dostoyevsky:

"Tolerance will reach such a level that intelligent people will be banned from thinking so as not to offend the imbeciles"
Clinton, Bush, Obama, Biden Working Closely to Resettle Afghans in U.S.
These Soros lackeys are the enemy of the people.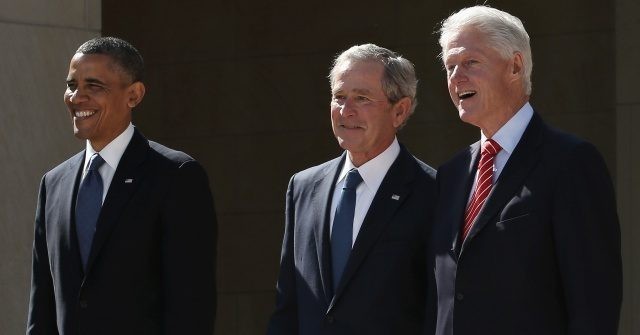 A non-governmental organization (NGO) backed by former Presidents Bill Clinton, George W. Bush, and Barack Obama, as well as first ladies Hillary Clinton, Laura Bush, and Michelle Obama, is working closely with President Joe Biden to resettle tens of thousands of Afghans across the United States.
The NGO, called Welcome.US, was launched by former Clinton, Bush, and Obama staffers with the former presidents' serving as honorary chairs and receiving backing from Rockefeller Philanthropy Advisors which has ties to billionaire George Soros.
In other news: