Your chances to die from Covid are close to zero. Your chances to die from that dodgy vax are far better.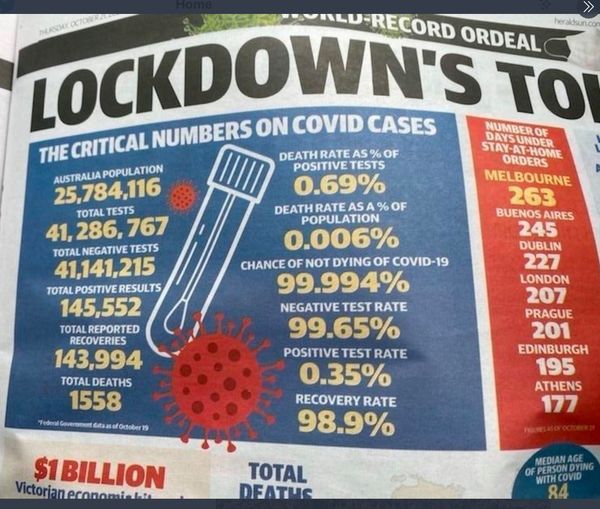 HIGHEST COVID NUMBERS IN HOSPITAL SINCE MARCH DESPITE 91%+ JABBEDhttps://t.co/irKLDA3FNA

— Robert W Malone, MD (@RWMaloneMD) October 29, 2021
When will common sense kick in??? I mean STOP VACCINATING, its not working!! pic.twitter.com/TnuBs5coDT

— McCullough For Director NIH (@I7Bomb) October 29, 2021
Can somebody tell our media to report the facts?
Even if these facts may be only 1 to 10% of the true numbers….
VAERS as of yesterday in the USA.
17,128 Deaths.
26,199 Permanently Disabled.
818,042 Vaccine Adverse Events.
83,412 Hospitalisations.
2,631 Miscarriages.
We are witnessing the greatest medical genocide in history. This will go on for years to come.
The enormity of that statement, is truly horrible. People will hang for this. Many people.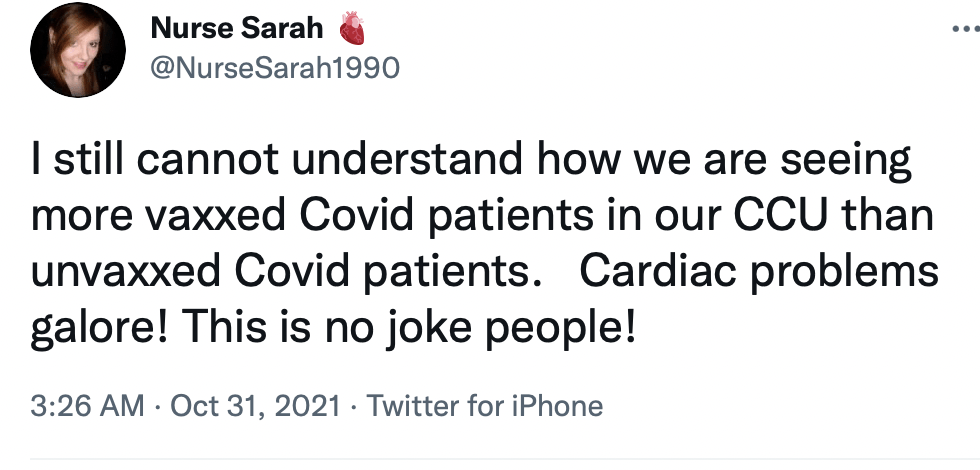 It is entirely possible that it is the Covid vaccines which are making people sick.
This is backed up by data which shows that you are more likely to get sick or die from a Covid vaccine than you are to get sick or die with Covid if you are unvaccinated.
.
Jordan Peterson – This Is The BIGGEST SCAM In The History Of Mankind