Good on ya, Sophie Elsworth!
The protestors at the weekend in Melbourne were labelled as "extremists". I went along & this is what I discovered after talking to many people who explained why they marched the streets. #Melbourneprotest https://t.co/z3YGCRSp1K

— Sophie Elsworth (@sophieelsworth) November 21, 2021
This embarrassment is an Aussie politician. It's really bad with the sound on, but it's even worse with the sound off:
OMG I have no words 😳 pic.twitter.com/klZRDxlqrt

— ValGlass2.0 (@AussieVal10) November 22, 2021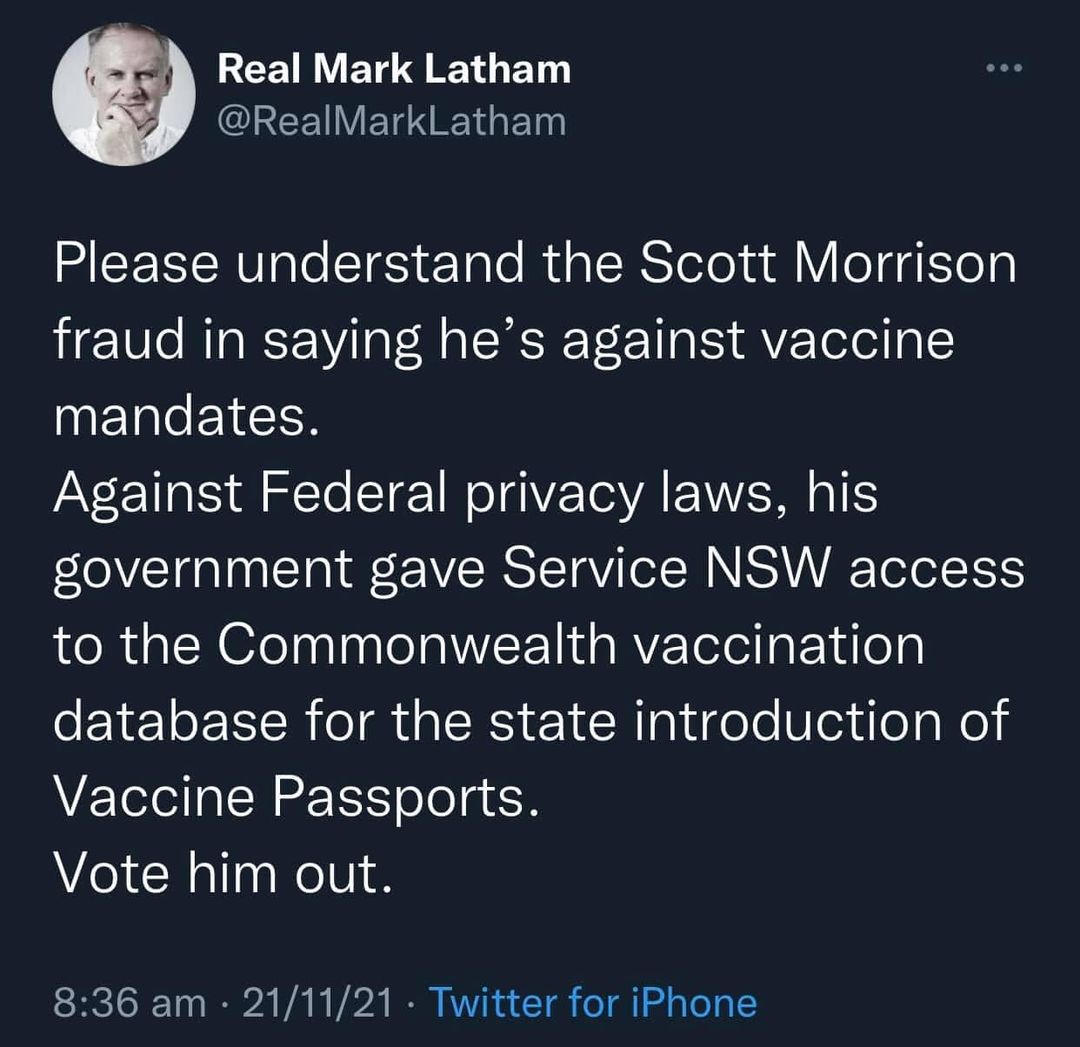 That's how the lame stream media betrays the people:
The biggest March in Victoria's history with 450K present and they put some rubbish that belongs in Women's Weekly.
How can people put up with this crap?