Smell The Fear – NYT Melts Down About The Deplorable's;
The Mohammedan Rape Crisis In UK
https://gettr.com/post/pnj1iy82a9
In 2018 the Home Office made a statement that said the three dual-national British-Pakistani citizens convicted in the Rochdale grooming gangs would be stripped of their citizenship and deported. They have had their citizenship stripped, but why, two years later, are they still here?
.
This is happening everywhere in Europe. There are any amount of Mohammedan criminals who should have been deported long ago, but it is not done because governments are derelict in their duty to protect.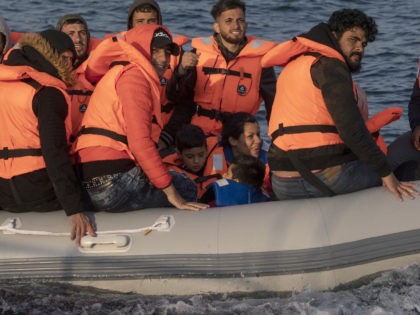 Ireland: Ex-soldier, a former Islamic State bride, bids to have jihad terror charges dropped
No Islamic terrorist left behind.
Things are looking up for returned Islamic State bride Lisa Smith, who betrayed her country after converting to Islam and traveling to Syria to be with her Islamic State jihadist husband. Smith is a former member of the Irish Defence Forces. She is now seeking to have terror-related charges against her dropped.
US Supreme Court denies appeal of Islamic State bride
Islamic State brides are as dangerous as their jihadist husbands. Some also commit human rights abuses and atrocities, and are on a mission to spread the Sharia globally and train their children (who were known in Islamic State domains as the Cubs of the Caliphate) to do the same.
This has become an often repeated event. You could almost call it the new normal in France.
"Valenciennes: A man yells 'Allah Akbar' in the street and injures three police officers," translated from "Valenciennes : Un homme hurle «Allah Akbar» dans la rue et blesse trois policiers," Actu17, January 10, 2022 (thanks to Medforth):
A motorist injured three police officers during his arrests in Valenciennes (North) this Sunday afternoon. The police were called in because he was notably shouting "Allah Akbar" in the middle of the street.
More from the Religion of Peace: