Trudeau called on Zuckerbuggers support which was promptly forthcoming: Facebook took down the truckers FB page with 750 000 followers.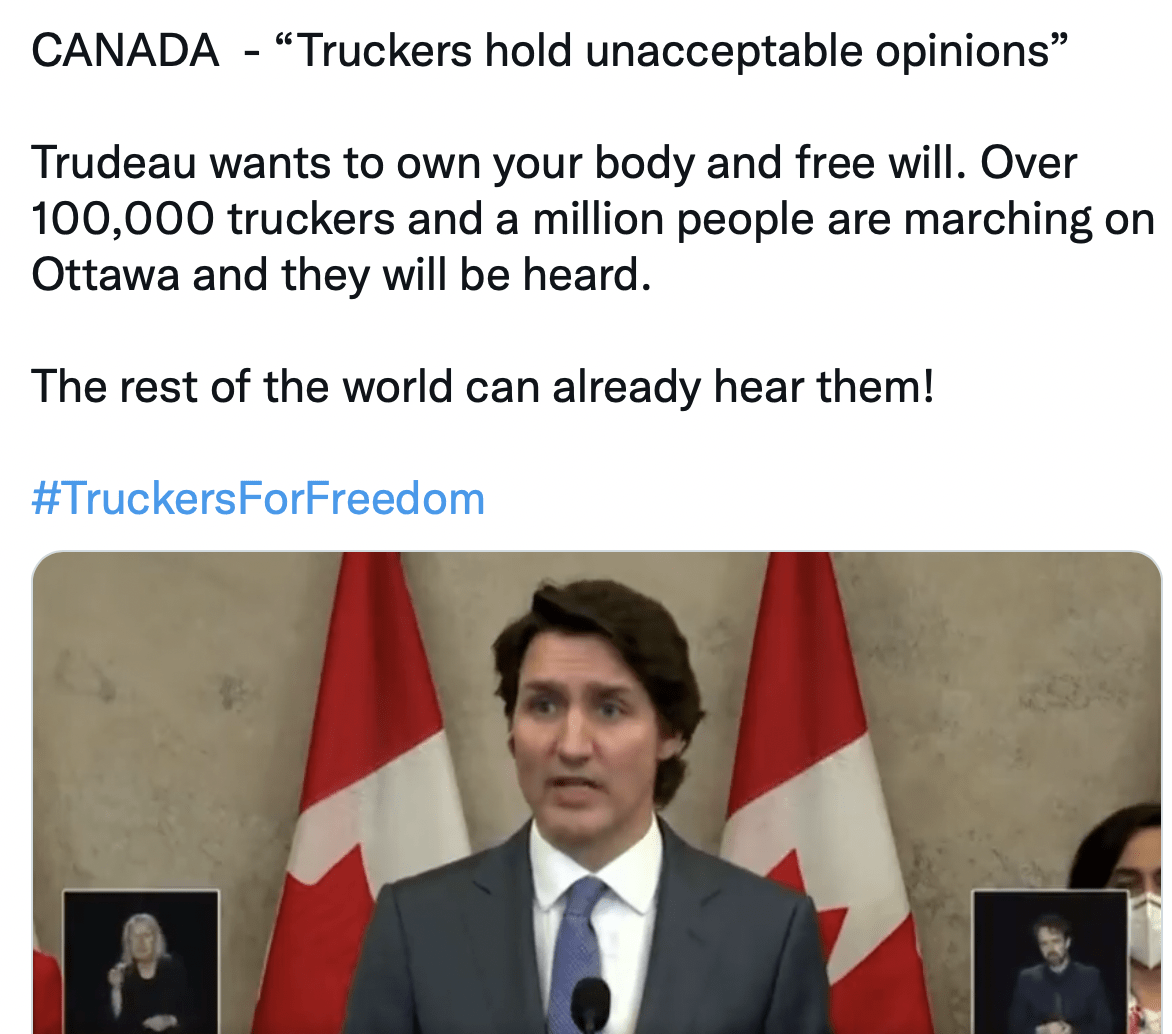 CANADA – "Truckers hold unacceptable opinions"

Trudeau wants to own your body and free will. Over 100,000 truckers and a million people are marching on Ottawa and they will be heard.

The rest of the world can already hear them!#TruckersForFreedom pic.twitter.com/TPxodWPnLe

— Bernie's Tweets (@BernieSpofforth) January 26, 2022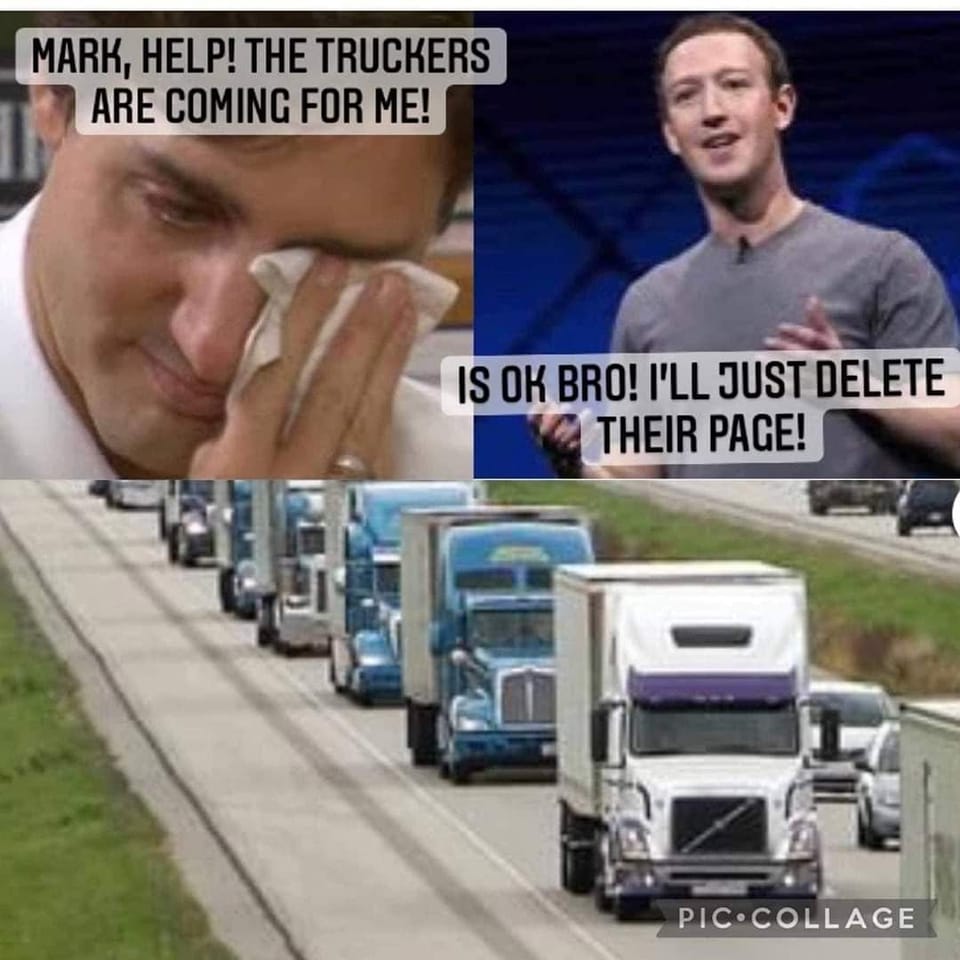 750,000 followers and that's just what he did!