Update:
🇫🇷France elections: the ballots for Marine Le Pen are deliberately spoiled. The video shows how the ballots for Marine Le Pen are already in specially sealed voting bags, which are already torn, which automatically recognizes them as unsuitable for counting. pic.twitter.com/JzqREhr0ps

— 528Hz (@CMDRZO) April 25, 2022
It's not funny that this seems to happen in every 'democratic' election when you look at the process carefully. We have been duped for generations that we have an electoral choice. In practice the election process is just used to legitimise the corporations choice of puppet leader.
Macron was one of many world leaders who has passed through the world economic forum program. Of course he was going to 'win'.
Millions of French voters are now turning to the hard right or not voting at all. They are growing tired of choosing between the lesser of two evils. Those hailing this election as a ringing endorsement of Macron are deluded, writes Fraser Myers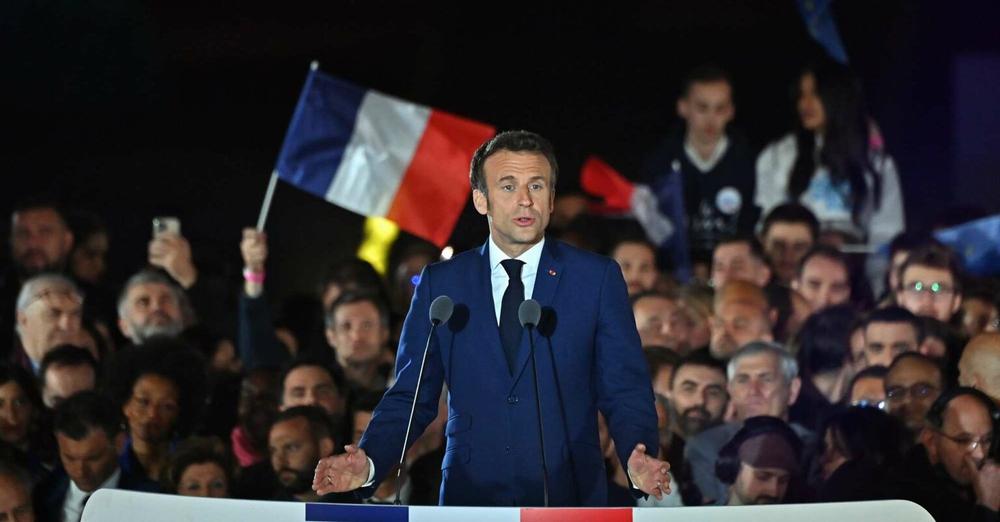 Those hailing Macron's victory as a vindication of pro-EU centrism are deluded.
Not happy in France, they know it was rigged …. pic.twitter.com/HDMp4UF733

— Ian (@Ian66219823) April 24, 2022
Macron was behind 217,571 votes. He won 30 minutes later. Am I the only one that have seen this movie before? pic.twitter.com/2zSY7aZ8Gq

— Robert Barling (@RobBarl) April 25, 2022
Le Pen was at 14,4 million votes in your screenshot. She ended up losing with a total of 13,2 million votes. Nothing to see here, move along