Hunger and blackouts…
all these news sources saying the same thing?
Hmmm almost like they are reading from a script.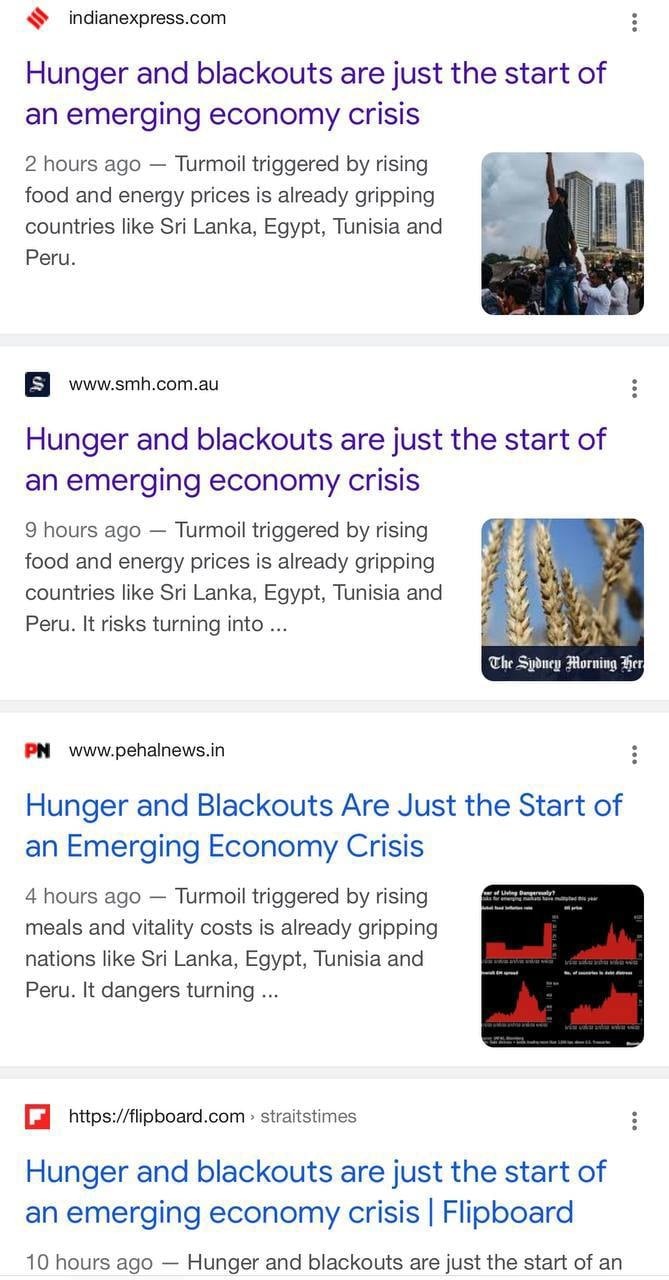 HAVE YOU HEARD ABOUT AGENDA 21⁉️☝🤔🙏👇👇 pic.twitter.com/G3lcAp7Xny

— Sophia Dahl (@sophiadahl1) April 28, 2022
More on the attack on American food supplies
Last Thursday, firefighters contended with a massive blaze at California's Taylor Farms plant. That same day, an airplane crashed into Idaho's Gem State Processing facility.

Food shortages have been exacerbated by a string of fires, plane crashes and explosions at nearly two dozen food processing facilities across Canada and the US.

The most recent happened on Thursday in Georgia when a small plane crashed shortly after takeoff into a General Mills plant just east of Atlanta. Two occupants of the plane were killed in the crash, as reported by the New York Post.

A massive fire on Monday night destroyed parts of the Azure Standard Headquarters in Oregon, a company that self-describes as "the USA's largest independent food distributor."

The company said, "basically any liquid product," such as honey, oil, and vinegar, will be out of stock due to the fire, as reported by Vision Times.

The company also said it lost its fruit packing and carob product facility in the blaze, but said the effects will be minimal as fruit harvesting season hasn't started yet.
Thanks to Vlad Tepes