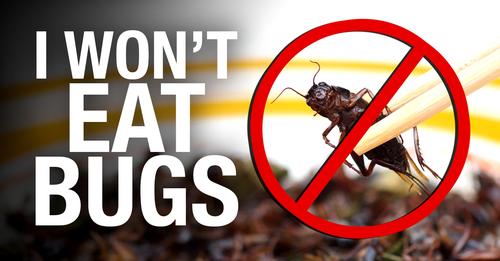 Canada Joins the Netherlands in Operation Eat Bugs, Justin Trudeau Demands 30% Reduction in Nitrogen Farm Emissions
.
You will switch to bugs, and you will like it.  After using government incentives and subsidies to build a new facility in London, Ontario, to manufacturer 9,000 metric tons of crickets for human consumption to replace cows, pigs and chickens, Canadian Prime Minister Justin Trudeau now triggers a series of nitrogen emission reduction regulations to target traditional farming.
Prime Minister Justin Trudeau is following the same roadmap as his political friend in the Netherlands, Dutch Prime Minister Mark Rutte, and the Canadian farmers are not happy about it.
CANADA – Saskatchewan and Alberta Ministers of Agriculture are expressing profound disappointment in the federal government's fertilizer emissions reduction target.
"We're really concerned with this arbitrary goal," Saskatchewan Minister of Agriculture David Marit said. "The Trudeau government has apparently moved on from their attack on the oil and gas industry and set their sights on Saskatchewan farmers."
"This has been the most expensive crop anyone has put in, following a very difficult year on the prairies," Alberta Minister of Agriculture Nate Horner said. "The world is looking for Canada to increase production and be a solution to global food shortages. The Federal government needs to display that they understand this. They owe it to our producers."
Considering that I have yet to absorb, or accept, the increasingly likely possibility of society normalizing people eating bugs, the looking over-the-horizon folks at the New York Times just, well, stopped me in my tracks.  I did not have eating people on my Biden consequences bingo card.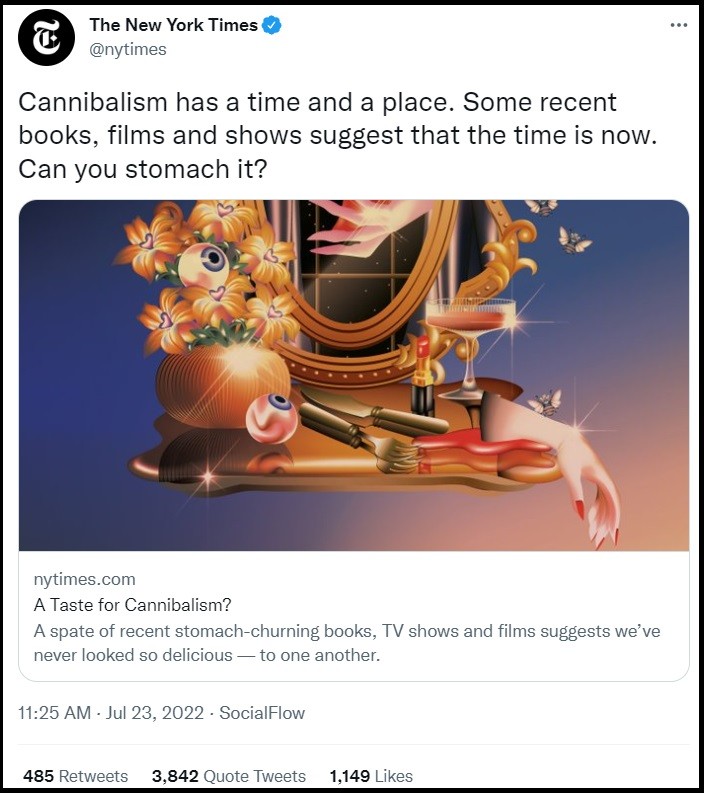 I know Biden/Obama's beloved Davos crowd (World Economic Forum) love to hold meetings about how their social engineering will create a "new normal" for everyone but themselves; however, I mean, c'mon, even for the furthest left this has to be a bridge too far, no?
Is the Biden era of transformational social change really going to go combine: defining "essential workers", forced medical procedures, radical climate change, the eating of bugs and insects, post-birth abortion and chopping the genitals off children without parent consent, together with the social acceptability of cannibalism; all of it, into one term in office?