The Netherlands are saying they will have to shut down over 11 000 farms in order to meet the nitrogen climate goals.
In other words they are planning on shutting down around 1/5 of all farms in the country.
Farmers are saying they will continue to protest.
Good for Dutch farmers for fighting back against a gov't bowing to enviro-radicals
I don't know about you guys…but I'm getting really sick of these Psychopaths forcing us to follow a ridiculous Agenda that amounts to nothing but Fraud.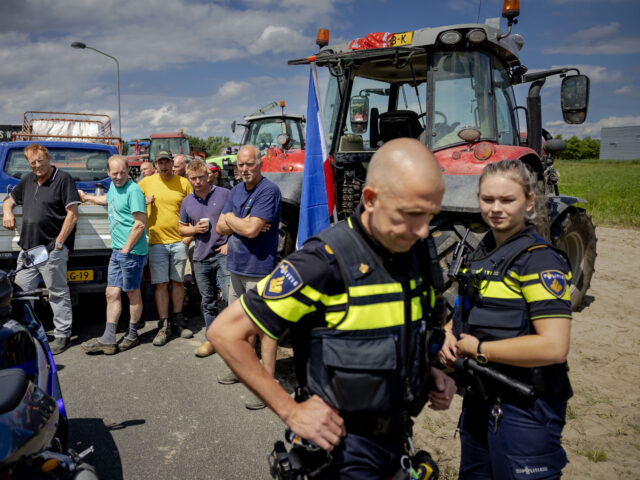 Germany 🇩🇪 Miltenberg and Malchin 💣 Anti Covid BS, Anti Agenda 2030 💣🔥7.8.22👊 pic.twitter.com/vG0OxmfsY7

— 𝙍𝙄𝙎𝙀𝙈𝙀𝙇𝘽𝙊𝙐𝙍𝙉𝙀 (@risemelbourne) August 7, 2022
Groningen Netherlands 🇳🇱 Farmers Protest 💣 Anti Agenda 2030, Anti Govt 💣 It ain't just Farmers anymore, Everyday People have had 𝙀𝙣𝙤𝙪𝙜𝙝…Stand up now or Forever Regret 💣🔥👊 pic.twitter.com/1pEhHMfEhp

— 𝙍𝙄𝙎𝙀𝙈𝙀𝙇𝘽𝙊𝙐𝙍𝙉𝙀 (@risemelbourne) August 7, 2022
It was all planned.

Gordon Brown lays it out for you here, according to Klaus Schwab.

It was never a conspiracy, it was always the Agenda!

— Bernie's Tweets (@BernieSpofforth) August 8, 2022
Why is our govt in partnership with the WEF to deliver this ?