Islam is a crime against humanity,
And has been for 1400 years
"Islamophobia" is an asinine word construct invented to intimidate hapless kuffars. It is above everything an insult to infidels because it suggests that everyone who rejects the Islamic religion suffers from a mental defect, an irrational phobia, that can only be cured by -you guessed it- more Islam. Everyone who uses this term should be ridiculed and laughed out of office.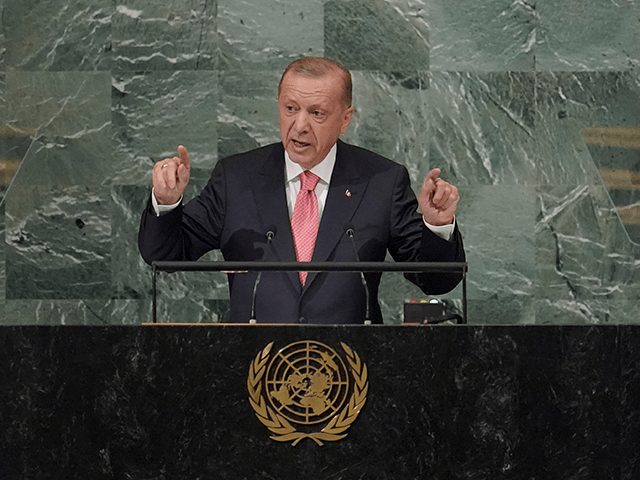 Turkish President Recep Tayyip Erdogan's address to the 77th U.N. General Assembly in New York City on Tuesday was largely dedicated to his contention that nearly all problems can be solved through "dialogue," and Turkey is indispensable to every dialogue in the Middle East and Asia.
Erdogan declared Islamophobia "equal to anti-Semitism as a crime against humanity" and demanded a U.N.-recognized "Fight Against Islamophobia" day every year, to be held on the anniversary of the deadly attack on two mosques in Christchurch, New Zealand in 2019.
Erdogan spoke at great length about the importance of diplomacy, the contributions that could be made to various debates by the United Nations, and above all Turkey's pivotal position at the nexus of Europe, Asia, and the Middle East.
"We are the Asian on the western coast of Europe," he said of Turkey's role in everything from the Syrian civil war to the ongoing crisis in fragmented Libya and the Iran nuclear deal.
As the Turkish president pointed out, his country has been involved in the Syrian civil war and its humanitarian fallout from the beginning, and to this day hosts a large number of Syrian refugees — 4 million, by his count.
Erdogan called for a "peaceful settlement" to the decidedly not peaceful decade-old Syrian conflict and urged the U.N. to provide more assistance with repatriating Syrian refugees. He touted Turkey's effort to help them go home by building thousands of housing units on Syrian soil that is currently controlled by Turkish and allied forces, holding up a photo of a rather drab housing compound and boasting 200,000 more housing units are under construction. It was one of several awkward moments when Erdogan held up a photo to illustrate his points.
There's more. There is always more…

The Organization of Islamic Cooperation (OIC) has been working on this for years now, ever since the first Muhammad cartoon controversy. The West, meanwhile, is working toward it by means of official efforts to silence "misinformation" and "hate speech." The two sides will converge before too long.
"The United Nations should make blasphemy a crime in the name of Prophet Muhammad: Allama Tahir Ashrafi," The PiPa News, June 11, 2022:
ISLAMABAD: Special Assistant for Religious Affairs Allama Tahir Ashrafi has said that nothing is dearer to us than the sanctity of the Holy Prophet (PBUH). The United Nations should make blasphemy a crime in the name of the Holy Prophet.
Why Should the UN Consider It Its Duty to Protect Islam from Criticism?
Paki cleric who led anti-blasphemy rallies condemning French cartoons of Prophet Mohammed is arrested for 'sexually assaulting male student'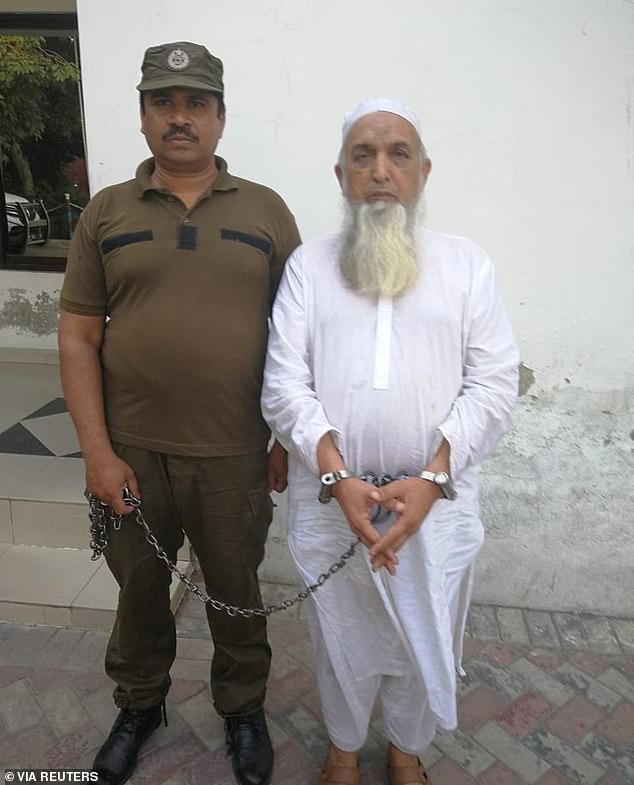 A prominent Muslim cleric who led anti-blasphemy rallies in Pakistan has appeared in court after being charged with sexually abusing a male student at a religious school.

Charges were filed against Aziz-ur-Rehman after footage purporting to show him forcing himself on the student went viral on social media.
the Organization of Islamic Cooperation chief congratulates #UAE, #Gabon and #Albania on winning UNSC seatshttps://t.co/CgMTOrJzZI

— Saudi Gazette (@Saudi_Gazette) June 12, 2021
Money talks. Especially when it comes to the corrupt UN .