Today:
Steve Bannon entering courtroom  for arraignment: "They will never shut me up, they'll have to kill me first."
MUST WATCH: The Biden Regime has turned the War on Terror and the national security apparatus on Trump supporters. Trump supporters are the new Al-Qaeda. Anyone who supports Trump will be raided by the Biden Regime's secret police, a.k.a. the FBI.#Tucker pic.twitter.com/R6szJ63ku6

— Vadim @ Truth Caviar Podcast 🇺🇸 (@Stat4Real) September 13, 2022
America is now run by pedophiles, Satanists, communists, and various other degenerates.. Where do we go from here?
Biden has spent 18 Trillion to date. This isn't even including student loans.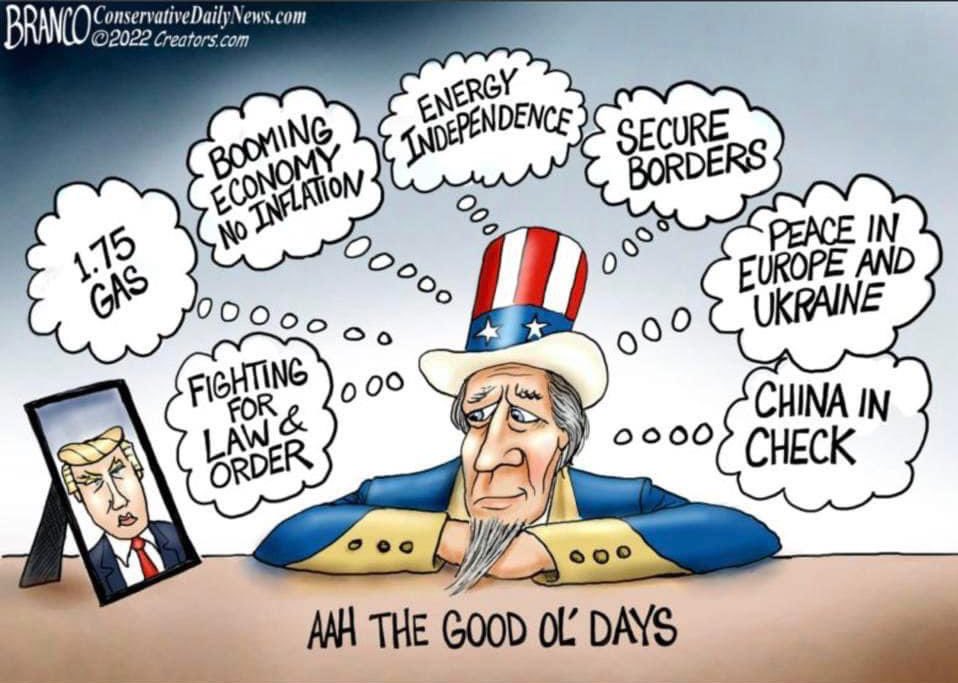 "…CNN, MSNBC, the Washington Post and the New York Times engag[ed] in de facto coverage partnerships with the FBI and CIA to push highly politicized, phony narratives like Russiagate." https://t.co/bAy2eqvgS3

— Matthew Kolken (@mkolken) September 13, 2022
This is not a good look for @FBI @TheJusticeDept or Judge Mehta.

EXCLUSIVE: 'Suspicious Actors' Who Conspired to Raid Capitol on Jan. 6 Never Arrested, Attorney Allegeshttps://t.co/8b1mrZq3HC

— Sheila G (@TheSheilaG2024) September 13, 2022
2 million+ crossing illegally ain't secure. Where are the "fact-checkers"? https://t.co/u5uC8a2nnV

— Rita Panahi (@RitaPanahi) September 13, 2022